WordPress SEO Positioning 2020 Tips and Tricks
WordPress now powers more than a third of websites, making it the top website builder in the world. With thousands of free and premium WordPress themes available, it is not that hard for beginners to choose the a WordPress theme for their need.
Do you want to make the most of your site and stand out from the crowd?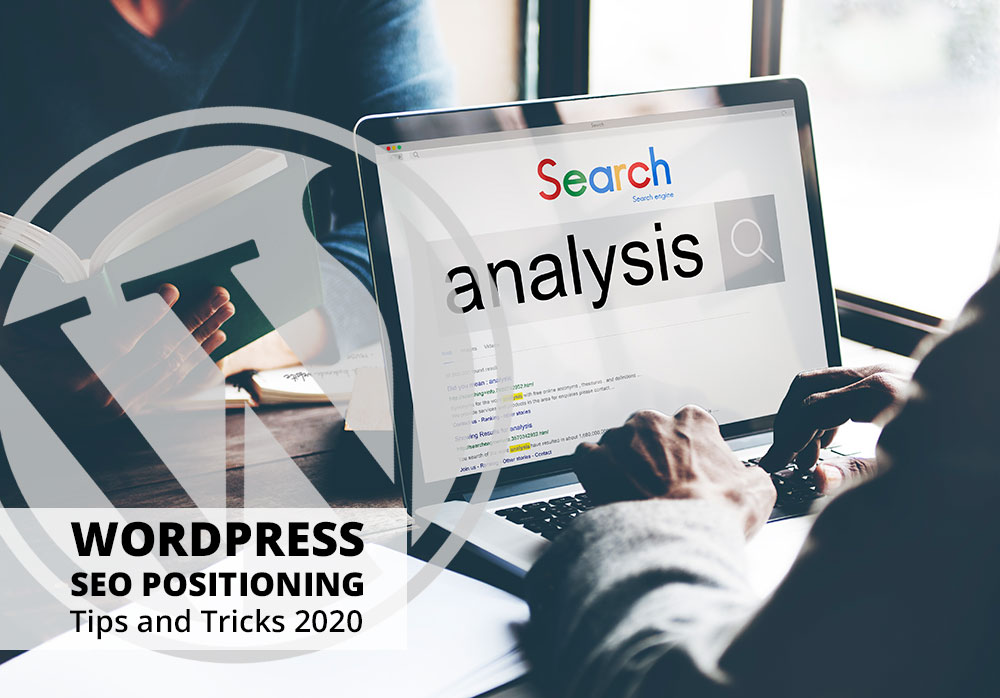 If you truly want to use the power of WordPress for your site, you need to keep up with the latest tricks and tips for the best user friendly CMS.
We will take a look at the best WordPress tips and tricks that are very easy to apply and they involve either using the available features of the platform or adding changes to the template files.
Best WordPress SEO Positioning 2020 Tips and tricks
Optimization
Getting your WordPress site up and running fast and mobile first / friendly.
* Reduce Image Size To Speed Up Your Site
To improve your WordPress website speed, you need to optimize your images for the web. Image size is one of the most important WordPress tips and tricks. Making your pictures smaller by compressing them produces several benefits to your website that you wouldn't have expected. It will make your site load faster and it'll help you save storage space.
The best way to do this is by using Photoshop or another image editing software before you upload the image to WordPress. This gives you a lot more control on the quality of images on your website.
Some people are not able to work on photoshop or another image editor that individually lets you optimise your images, thus the WordPress community has many options using plugins.
There are several WordPress image compression plugins that can help you with that. These plugins optimize your images by automatically compressing them and using the smaller sized version on your website.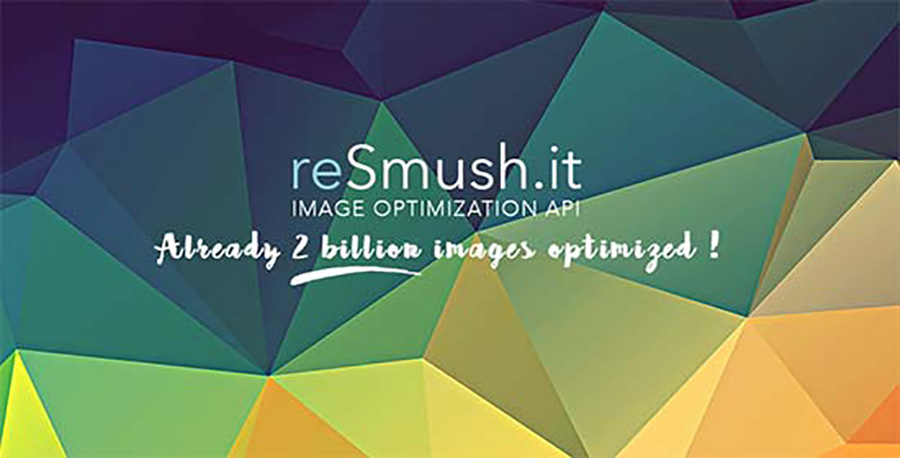 reSmush.it is a FREE API that provides image optimization. reSmush.it has been implemented on the most common CMS such as WordPress, Drupal or Magento. Moreover, reSmush.it is the most used image optimization API with more than 7 billions images already treated, and is still totally Free of charge!
It allows you to automatically optimize images on upload as well as offer a bulk optimization option for older images. reSmush.it provides a FREE optimization of pictures, for the most standard filetypes (PNG, JPG, GIF, BMP and TIF).
limits. reSmush.it limits its use to PNG, JPG, GIF, BMP and TIF pictures for FREE up to 5MB.
ShortPixel Image Optimizer is another useful WordPress image compression plugin. lightweight and frequently updated WordPress image optimization plugin that you can freely use. It requires you to get an API key by providing your email address.
ShortPixel optimizes JPEG, PNG, GIF and PDF type files. We also offer the option to also generate (for no extra credits) the WebP version of the image, upon optimizing it.
The basic free account allows you to compress up to 100 images per month, upgrade to their paid plans to increase this limit.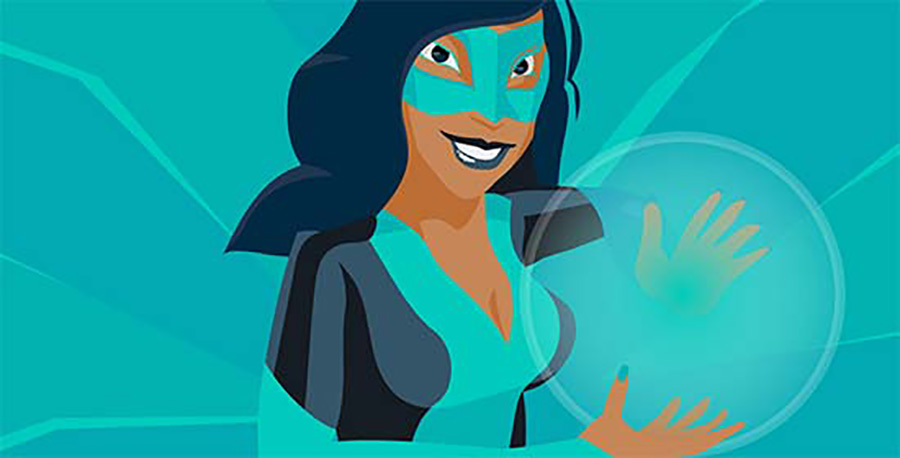 WP Smush is a WordPress plugin that allows you to optimize images without losing quality. Pros of WP Smush. WP Smush is very easy to use, and you can optimize your images on the fly as you upload them to your WordPress site. For your older images you can go to Media » WP Smush to bulk smush 50 images at a time
Smush has been benchmarked and tested number one for speed and quality and is the award-winning, back-to-back proven crowd favorite image optimization plugin for WordPress.
Smush Pro comes with an advanced compression algorithm to save more than 2x without any drop in visual quality.
Seo Positioning
SEO tools and plugins to help Increase Search Engine Ranking
Optimization Tips and Tricks for WordPress
If you want a good rank in search engine result pages, then think SEO and do it seriously. Luckily for most, using WordPress, your already a step ahead, as it's SEO friendly right out of the box and if you design or use the right builder you can create a mobile first site. This is one of the many reasons why people choose WordPress as the best CMS in the first place.
WordPress already has some excellent built-in SEO features. But, you can take your SEO – search engine optimization to the next level by using an SEO plugin.
Wondering which SEO plugin is the best for WordPress website? There are many options available, the one you choose should depend on your individual WordPress needs.
1. SEO by Yoast (Free/Paid from $89)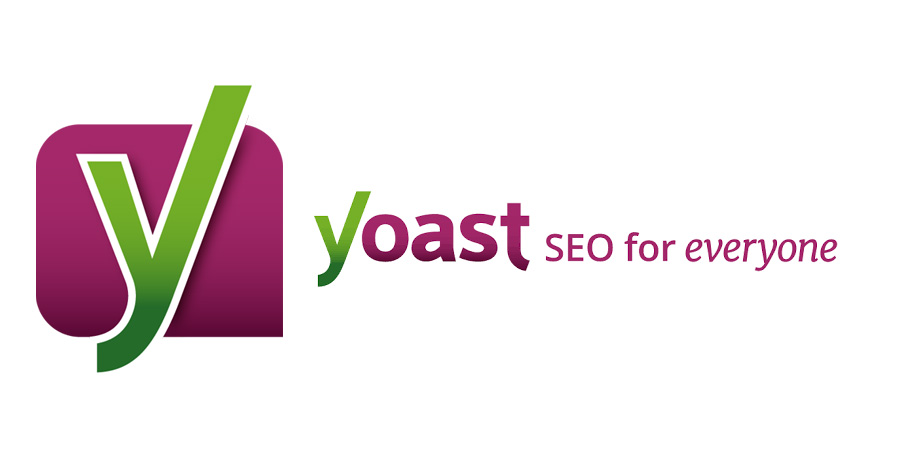 With Yoast SEO plugin, you can optimize each page and post for your chosen Title, Description and keyword(s) phrase. It also includes an analysis based on the latest algorithm updates. You can even generate an XML sitemap and add schema markup to your website.
The Yoast's WordPress SEO plugin is often recommended because it provides you with an extensive range of features. The plugin Seamlessly connects your site to Google Search Console and allows to select sharing terms with social media networks.
You can set a primary category for your post, and determine the taxonomy for every single page on your website and avoid confusing Google with duplicate content, by setting canonical URLs.
Plus one great feature is no matter how you like to write your posts in WordPress, Yoast SEO works in both the classic editor and the block editor!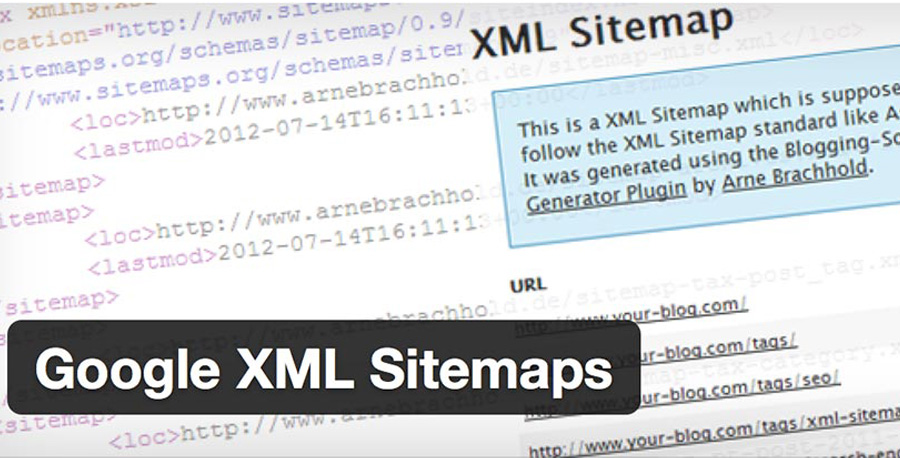 This is a handy free auto SEO WordPress plugin created to generate a sitemap for search engines like Google, Bing, and Yahoo. An XML sitemap will help search engines see the areas you want indexed and help them crawl these areas of your website. It is considered one of the best SEO plugins.
it's much easier for the crawlers to see the complete structure of your site and retrieve it more efficiently. The plugin supports all kinds of WordPress generated pages as well as custom URLs.
one great feature of this plugin, If you want to get your site indexed as quickly as possible, hit the notify search engines about your sitemap link. Once indexed, your site will start appearing in the SERPs. Now your SEO strategies can begin to take hold, helping you to rank higher.
Use Google Tools
There is nothing better than using the tools available for Google to help positions and control all aspects of your search information.
Using Google tools such as Analytics, Search Console and My Business will show you how your website is currently performing in the search engines, and alert you to any site wide errors that may be affecting your search results ranking.
!!! Great tip for measuring SEO with Google Analytics is to connect Analytics to Google Search Console!!!
"If you're just using Google Analytics without using GSC you will never see the whole picture. With GA and GSC linked, you can use queries to identify opportunities for improvement with target keywords and the pages you want to rank for."
1. Add Your Site to Google Search Console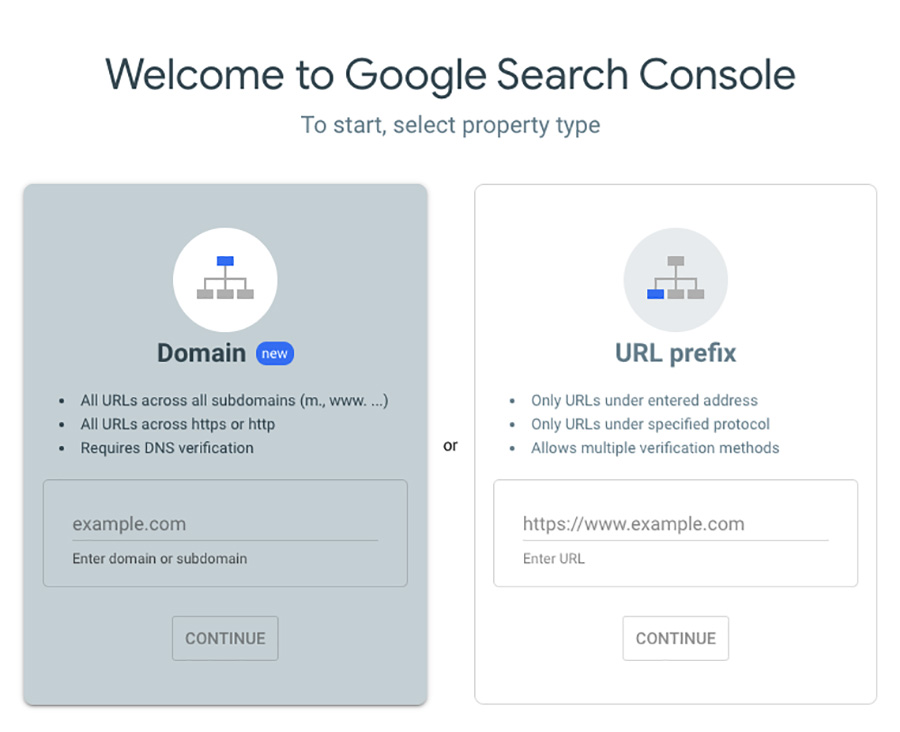 Google Search Console is a free Google tool, which the company claims is for everyone. They say that it can be useful to business owners, SEO specialists, administrators, and developers alike. Tracking the performance of your website is critical. Accurate analysis of how your site is doing informs so many of your day-to-day activities.
How simple could it be to add your site, get started on Google Search Console and enter your Domain or URL prefix. Next, click continue. = https://search.google.com/search-console/about
Google Search Console helps site owners and webmasters on a variety of levels from monitoring changes in overall site visitors over time to pinpointing a specific issue that has caused a decrease in traffic to a post.
To understand and get the most out of Search console will of course need time to understand all of the tools and how they track your website and help you evaluate your websites performance.
Search Console tools and reports help you measure your site's Search traffic and performance, fix issues and make your site shine in Google Search results.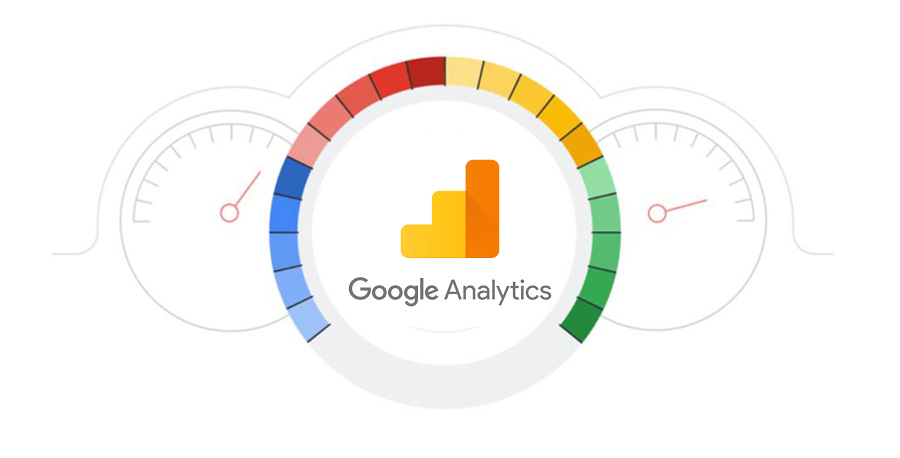 You need to constantly measure your SEO performance, change what isn't working, and continue with what is. Google Analytics contains valuable data that your business can use to monitor and improve SEO performance from keywords to organic page views.
Create your account and connect your website = https://analytics.google.com/
Sync your WordPress website with Google analytics using one of the many plugins available,
for our clients we use MonsterInsights. MonsterInsights is great plugin to connect Google Analytics for WordPress. With so many powerful features and user-friendly WordPress analytics plugin you can view your analytics directly from your WordPress Dashboard.
There are a lot of useful insights in Google analytics, individual reports, which you can find on the left of the screen grouped by topic. You can check all aspects of user behaviour, the audience, acquisition, site speed and content, organic and paid traffic to social interactions.
You can create targets and experiments to check your best content and use it to direct the right traffic and delete non performing sections.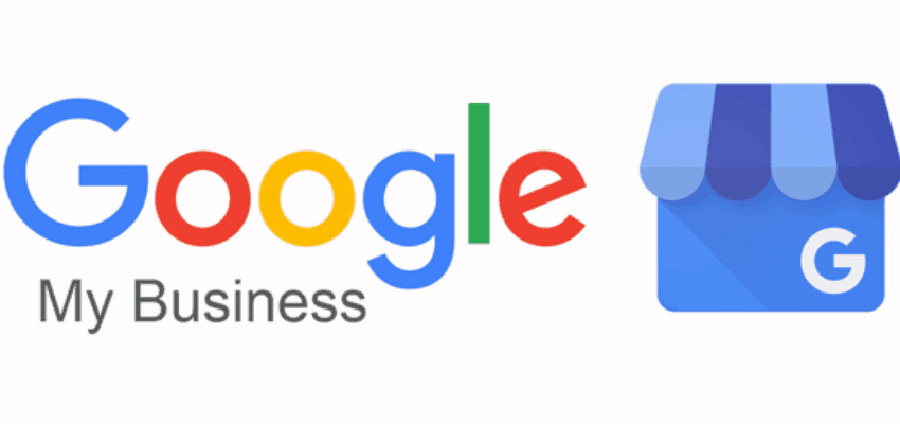 Google My Business, the free tool from Google that helps business owners manage their online presence across the search engine and its growing portfolio of utilities – offers the greatest impact for brands seeking local exposure.
A Google My Business account lets you show up in search results when people are looking for you online. It's a free marketing tool for small and big businesses alike.
Not only does your Google My Business listing increase your chances of showing up in the Google Local listing, but when your business is searched for by name, Google often shows a Knowledge Panel that displays detailed information about your company.
These details are pulled directly from your Google My Business listing, as well as from information Google finds from other online sources and user-generated content. It shows the pertinent information needed to find a specific business (e.g., address, business hours, category, reviews), potentially buy something and even contact your business directly through Google My Business.
Plus you can completely optimize your Google My Business listing.
WordPress Tips and Tricks – Conclusion
As you can see i have only touched base on three sections of SEO. Image optimization, SEO titles and Site Maps and of course, the Google tools. Hopefully, the above has been helpful in giving you a great place to start optimizing your WordPress website and help your SEO positioning.
All in all, these WordPress SEO tips and tricks will help you take your website to the next level in 2020. Try them out and let us know if they're helpful.
If you want to learn more about Google Analytics, Search Console and My Business without running into misinformation, i suggest reading through official Google documents and taking some of their online courses.