Resales Online WordPress Plugin for Real Estate Spain
Our Plugin for WordPress allows you to connect to your Resales Online account directly onto your  web site using an API filter system through the Resales Online CRM control panel.
Effective Multilingual WPML Real Estate Website on WordPress
simple, light yet flexible plugin, instantly updated data showing your portfolio of properties
Resales Online WordPress Plugin for Real Estate
Display the latest ReSales Online properties on your WordPress site.
Our ReSales Online WordPress plugin integrates the latest version of ReSales Online popular property API service.
Latest update: Resales online version 6 api
Simple installation and configuration.
Fully AJAX
Fully compatible with all versions of WordPress.
Works with ALL Themes (Non dependent on any other plugins)
Customised versions of the plugin are available.
We have two versions of our ReSales Online WordPress plugin, a free to use plugin that you can plugin directly to your website and is fully compliant with all themes. The second option is a premium version of the plugin that has extra advanced search facilities, such as sqm, bathrooms, orientation and other important extra search parameters.
The Real Estate Solution for your Property Portal

ReSales Online are Spains clear market leader in real estate management software and a business-to-business multi-listings service. Wiidoo Media develop premium WordPress Real Estate websites that stand out and offer the best service and ease of use to your prospective clients. We also offer our New ReSales Online Plugin / Integration Software that is using WordPress short-code technology, which allows to show the latest new developments on the Costa del Sol and the full list of resales properties.
Thanks to our work, the client database is clean and does not need to be updated, every time a client searches through the search engine they will be accessing the updated data instantly, this is because all searches It performs directly with the API of its CRM and with it we achieve that the load of the same and the weight of 20,000 properties is fluid and without losses, minimising the consultations. Property listing websites built on WordPress CMS, we design dynamic Multilingual Real Estate listing websites that make it possible to showcase your properties.
The Real Estate plugin for WordPress has been developed using strict detailed guidelines set by WordPress, in order to provide the customer with a control panel where we can configure certain aspect of the searches and the results that we show the final customer.
The best real estate features.
The software is able to search the database efficiently, caching user preferences and results to optimize navigation and access to data.
Besides being highly configurable with this plugin you have access to a variety of visualisation forms, intelligent searches by property types and locations, view of the photos as a slide and the option to be translated into any language.
Front End Live user view.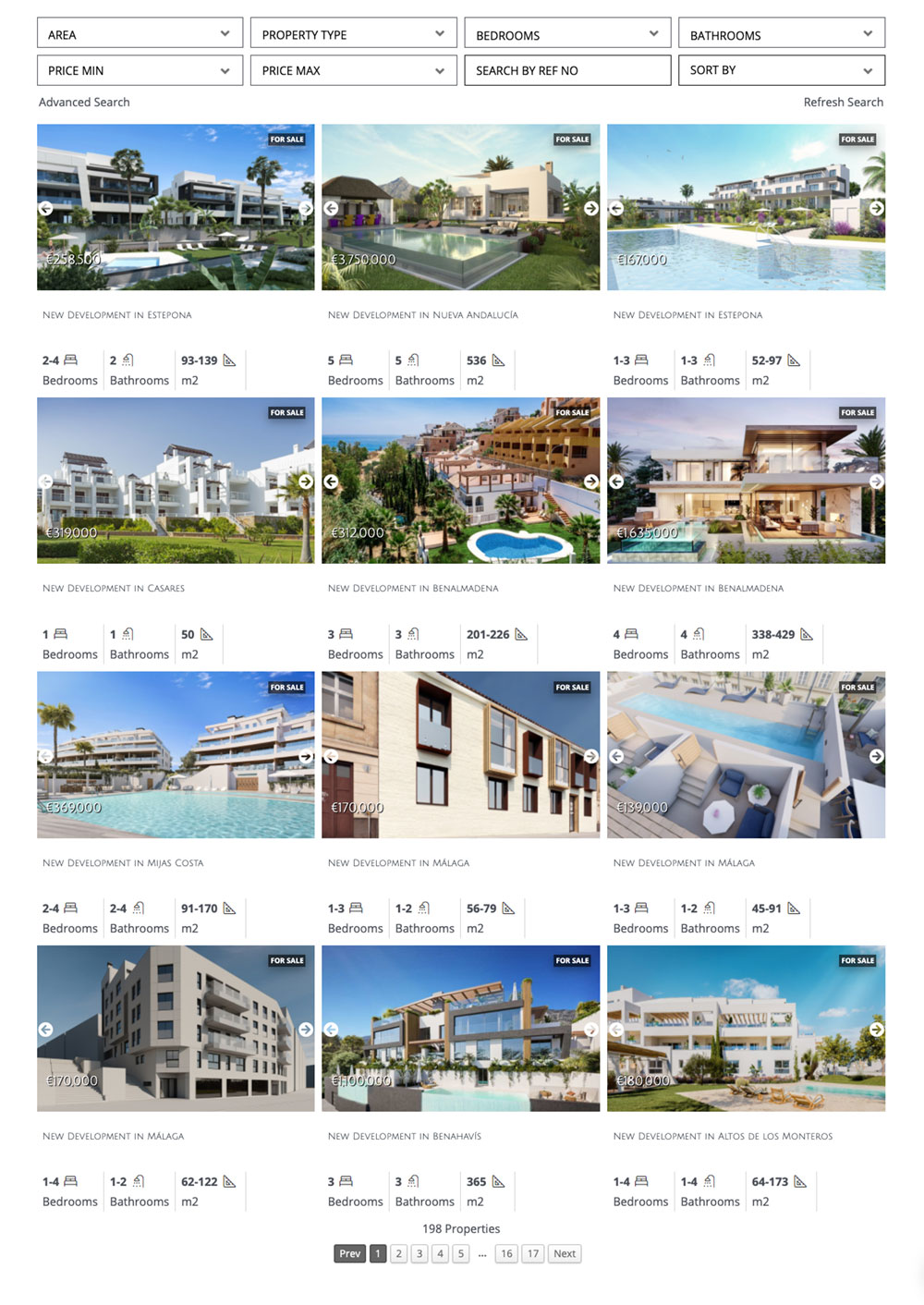 Single Property View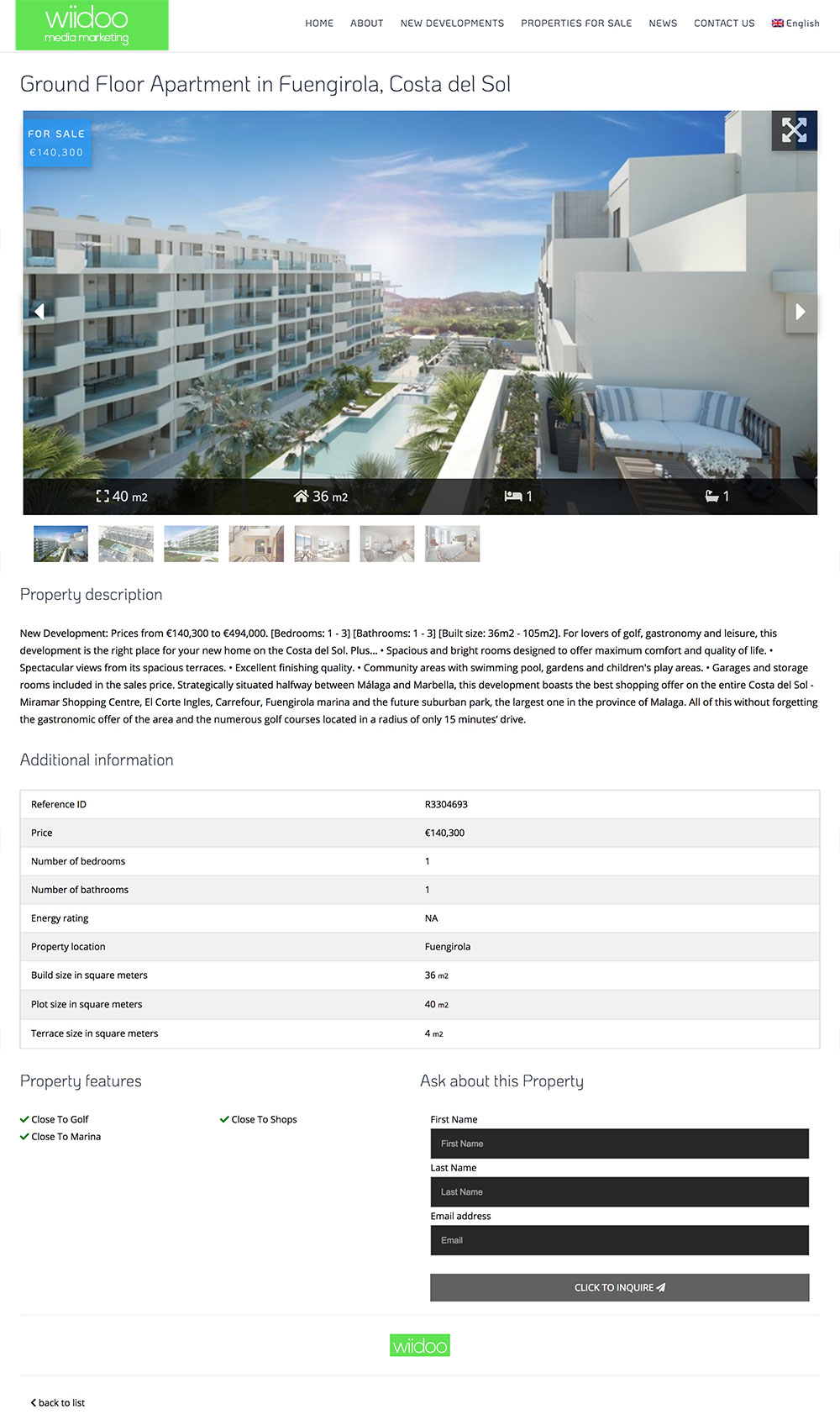 Latest Version Updates
WebAPI v6 available now
The newest version of Resales-Online API V6 provides a large number of new functionalities and improvements.