WordPress 5.4 is scheduled to be released on March 31, 2020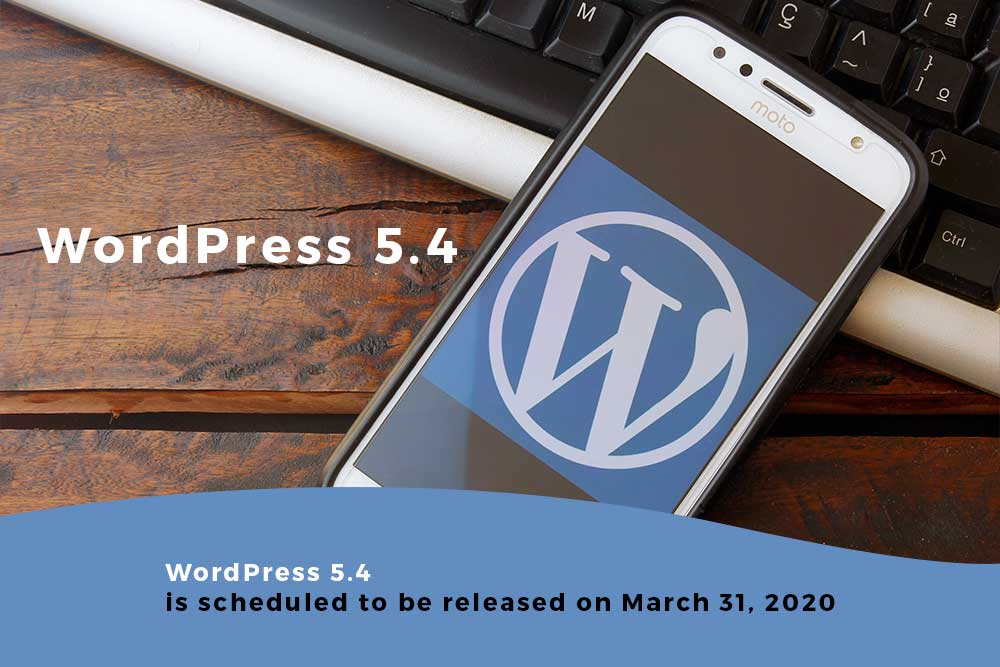 WordPress team has announced that the newest version of the platform, 5.4, This is an important milestone as we progress toward the WordPress 5.4 release date. "Release Candidate" means that the new version is ready for release, but with millions of users and thousands of plugins and themes, it's possible something was missed. WordPress 5.4 is currently scheduled to be released on March 31, 2020, but we need your help to get there—if you haven't tried 5.4 yet, now is the time!
There are two ways to test the WordPress 5.4 release candidate:
What's Coming in WordPress 5.4
WordPress 5.4 contains several new features that are mainly focused around block editor improvements. There are also some important changes for developers.
WordPress 5.4 is in the feature freeze stage of the development. This means new features will not be added, but existing new features can still change and may not make into the final release.
Plugin and Theme Developers
Please test your plugins and themes against WordPress 5.4 and update the Tested up to version in the readme to 5.4. The priority in testing is compatibility. If you find issues, please be sure to post to the support forums so we can figure them out before the final release.
The Block Editor Improvements In WordPress 5.4
The greatest part of WordPress 5.4 update focuses on improving the block editor. As Jb Audras, WordPress 5.4 Release Documentation Lead, states, "WordPress 5.4 is shaping up to be the best WordPress 2020 has seen"! Let's find out if these content editor enhancements and new features genuinely live up to this name.
WordPress 5.4 will introduce a total of two entirely original blocks:
Social Icons Block
This feature was first introduced as an experimental one in Gutenberg 6.5. Yet, it required some more development of the Block Variations API to gain stability and simplicity. It has now progressed to a point when it's safe to merge in WordPress 5.4.
Social Icons Block will allow an easier-than-ever social media linking inside your posts and pages.
However, the core block editor won't recognize any Social Icons blocks constructed in Gutenberg 7.4 or lower. To resolve this issue, it's best to manually migrate all the content created with the older versions of Gutenberg by loading the previously-created post in the block editor and saving it. The editor will update the block automatically. Alternatively, after upgrading to WordPress 5.4, you can keep the Gutenberg plugin installed. It'll keep the old icons compatible with the updates.
Buttons Block
Ever wanted to put several different buttons in a single line, like "read more" and "subscribe"? This new feature, replacing the existing button block, finally makes it possible. Users will be able to choose from two different styles, use their own text and background colors (including gradients).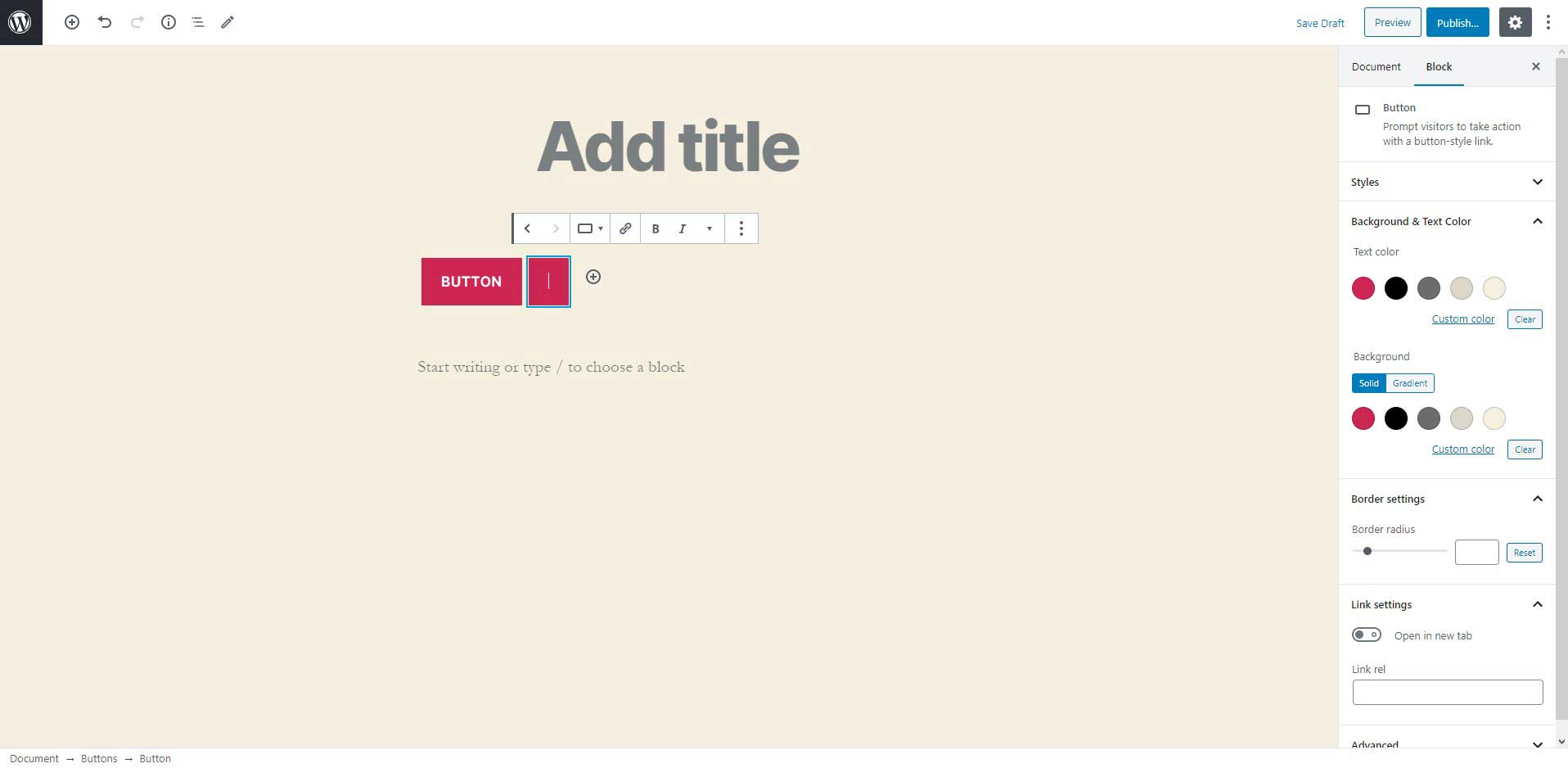 Existing Blocks Enhancements
When it comes to enhancing the existing blocks, here's a roundup of the most useful changes in WordPress 5.4 that's been a long time coming:
more background & text color options for multiple types of blocks, including the cover, group and column ones;
an opportunity to change the color of a single fragment in a paragraph block (I feel like this one was definitely missing for ages!);
a separate space for the caption below a table block;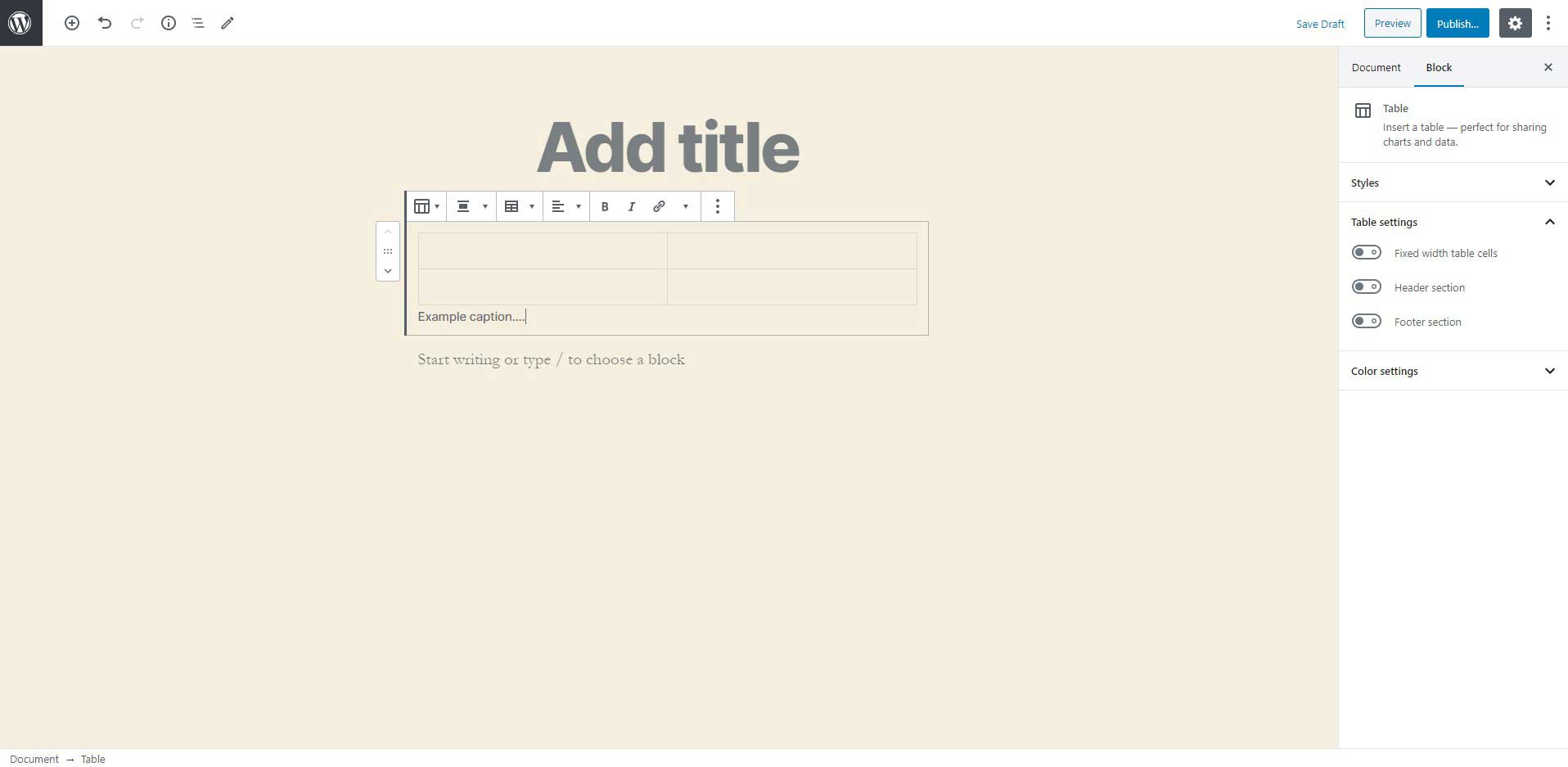 an improved "latest posts" block including featured images;
an option to use gradients as backgrounds for Cover and Buttons blocks (thanks to new theme APIs).
Feeling lost? WordPress 5.4 will include a welcome guide covering all these new features in a simple popup slideshow.
WordPress 5.4 Fixes
On top of the new features, WordPress 5.4 introduces a bunch of fixes as well. Developers will see a total of 122 enhancements and feature requests followed by 210 bug fixes. While all of these will bring significant improvement for the users, they'll also require you to update your sites, themes, and plugins.
For those of you who edit their blog posts using a mobile device, you've probably noticed the toolbar moving from one block to another as you write. With the newest update, the taskbar will stick at the top, but its content will change depending on the type of block currently selected.
Another major enhancement of WordPress 5.4 is a number of changes and additions to the admin area design's Button component. This update changes the button's default height to 30px, staying in line with the overall design of Components. The isLarge prop variation will no longer be needed. However, WordPress 5.4 will still support the isSmall attribute. This new enhancement will also merge Button and IconButton components.
Having Trouble Updating your WordPress website?
At Wiidoo Media we have been working with WordPress since the beginning and our developers are fully aware of all problems that could arise from upgrading your website.
If you're having doubts about the new features or struggle to implement these changes, don't be shy! Contact us and we will be sure to make sure the transition is painless.