WebAPI Version 6.0 Resales Online – WordPress plugin
latest announcement of the new WebAPI Version 6.0 from Resales Online real estate management software
The WebAPI is a service provided by Resales-Online to connect Agent websites and Resales-Online App. Agents web sites can include all properties on the Network as well as own properties on Real Time based.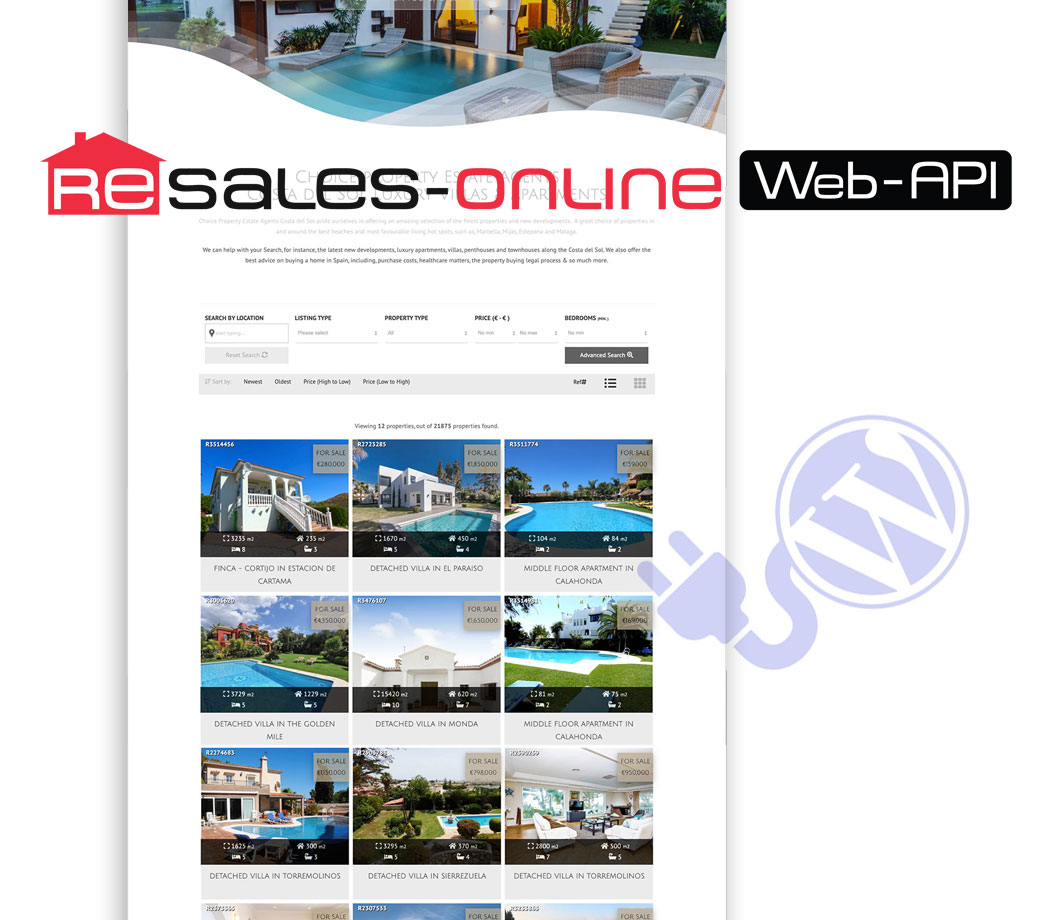 Wiidoo Media have designed the latest version of their WordPress Plugin Real Estate Solution for your Property Portal that allows you to connect to your Resales Online account directly onto your WordPress web site using an API filter system through the Resales Online control panel.
The Resales Online plugin installs directly through your WordPress system and connects easily with your account by filling in the required fields, as in the picture below.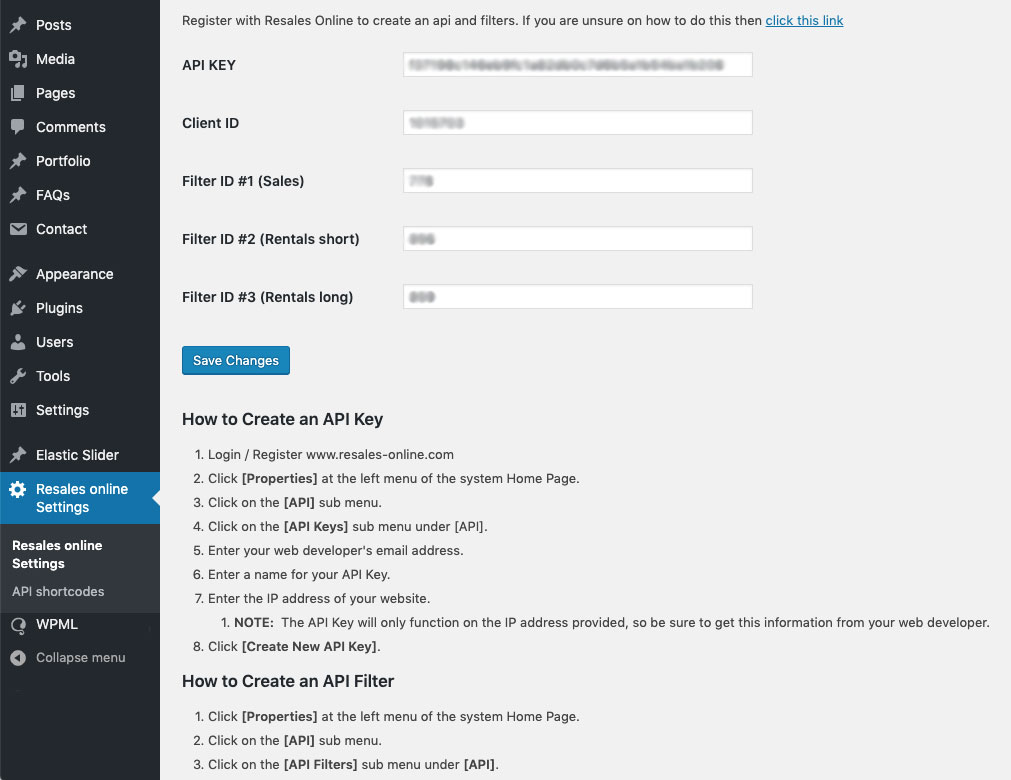 Whats new in the latest plugin for Re Sales Online Real Estate Plugin for WordPress?
In WebAPI Version 6.0, we provide our client more options which can help you to customize your output more flexibility. The latest options help you create better property listings direct from Re Sales Online and help your potential customers visiting your website portal to navigate with ease.
Below are what you can do in the new version:
1. Custom number of images you want to show (only available on V6.0)
2. Search property base on Decree218 (only available on V6.0)
3. Search for only new dev property on ui (only available on V6.0)
4. Get info of GPS Coordinates (only available on V6.0)
5. Search for only New Developments using the parameter (available on V5.x) and filter configuarion (only available on V6.0)
6. More detailed information on transaction section of the API output.
7. Added New Development Ranges on fields (only available on V6.0):
price, beds, baths, terrace size, plot size, built size
What is the WebAPI?
The WEB-API is a group of callable functions that can be used by your web developer to implement real-time property search functionality on your website.
Some of the benefits:
1. You retain complete control over the look and design of your website.
2. Allows your web developer to optimize your website for Google and other search engines.
3. No need for a database on your website, so no need for updates or worrying about databases getting out of sync.
4. You will always have the latest data on your website