The Indefinite Delay of The Samsung Galaxy Fold
The Indefinite Delay of The Samsung Galaxy Fold – Why has Samsung postponed the highly anticipated release of their new device?
The brand new Samsung Galaxy Fold was supposed to be released in the UK on the 3rd May. However, a major malfunction has resulted in the indefinite delay of the Samsung Galaxy Fold.  Just days before the first shipments were due to be shipped in the USA, the South Korean company has informed their customers that a new launch date will be announced in the "coming weeks".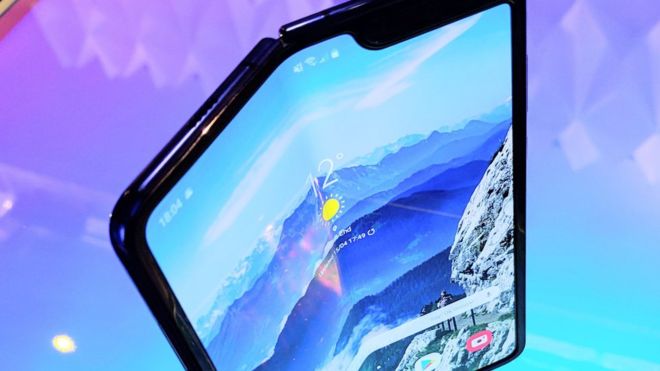 What has caused the delay?
In April, several of the chosen reviewers found that their screens had broke after just a few days of using the device.
In a statement, Samsung said they suspected the display damage was caused by "impact on the top and bottom exposed areas of the hinge". They also said that "substances" inside one of the review devices may have affected its performance.
In addition, in other cases reviewers had mistakenly peeled away the top layer of the phone. The screen's coating seemingly had a disposable screen protector look to it. Giving users the impression that this could be removed, when it was actually part of the phone.
Is there a future for the Samsung Galaxy Fold?
A new launch date will be announced in the "coming weeks". The company said that they have delayed the launch of the Galaxy Fold to "fully evaluate the feedback and run further internal tests".
Samsung has not said when the £1,800 device will go on sale. They have promised an update in a couple weeks from now. Although disappointing for customers who have already paid for their device, they have said "Your preorder guarantees your place in the queue for this innovative technology".
The company "will take measures to strengthen the display protection," which experts believe means they will re-engineer the hardware itself. If that's the case, it might be quite some time before Samsung makes a second attempt at releasing the Fold.