Resales Online WordPress Plugin – Real Estate 
Imagine having access to all Resales Online Property through your website to generate more business , It would be silly not to.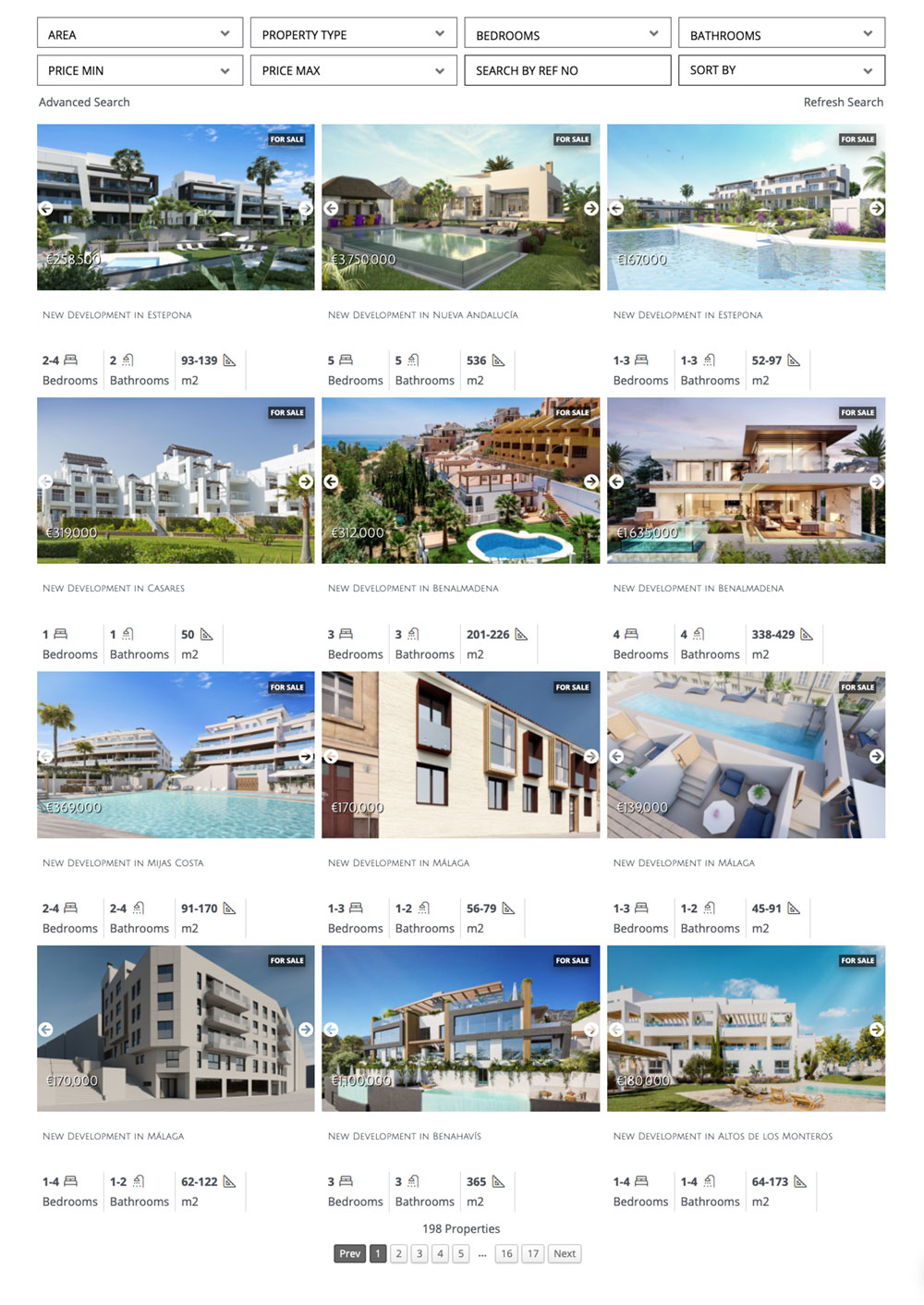 Resales Online WordPress Plugin, Real Estate Plugin Designed by Wiidoo Media.
A solution that allows you to connect to your ReSales Online account through your WordPress Website, through an API filter system through the ReSales Online control panel. We Build Multilingual WordPress Websites using the power of WPML offering fully optimised SEO Websites for Real Estate companies.
Wiidoo Media, we are a social media marketing, website design company who specialise in WordPress Plugin Development.
Display the latest ReSales Online properties on your WordPress site to help your business!
Our ReSales Online Plugin integrates the latest version of ReSales Online popular property API service.
Latest update: Resales Online WordPress Plugin version 5.2 api
Simple installation and configuration.
Fully AJAX
Fully compatible with all versions of WordPress.
Works with ALL Themes (Non dependent on any other plugins)
Customised versions of the plugin are available.
Choose what suits you best: Drop or Slide

Resales Online Plugin Prices:
Resales Online Premium Plugin has a one-off installation fee of €525.00.
Questions to ask yourself before you contact us for more details:
Have you paid for your resales online account? (if no, then you need to do this first)
Is your Website a WordPress Website? (This Plugin only works on WordPress Websites)
For further information, contact us:
Telephone: +34 630 331 317
Email: info@wiidoomedia.com