Project Description
Your Estate In the Sun – Designed by Wiidoo Media
Your Estate in the Sun is a real estate company dedicated to the resale of high quality properties throughout the Costa del Sol and also offers investment opportunities in Cape Verde. 
Wiidoo Media's website design team designed it according to the services it offers: an elegant yet modern style. 
Your Estate in the Sun's website consists of eight pages through which the client can get all the information they need: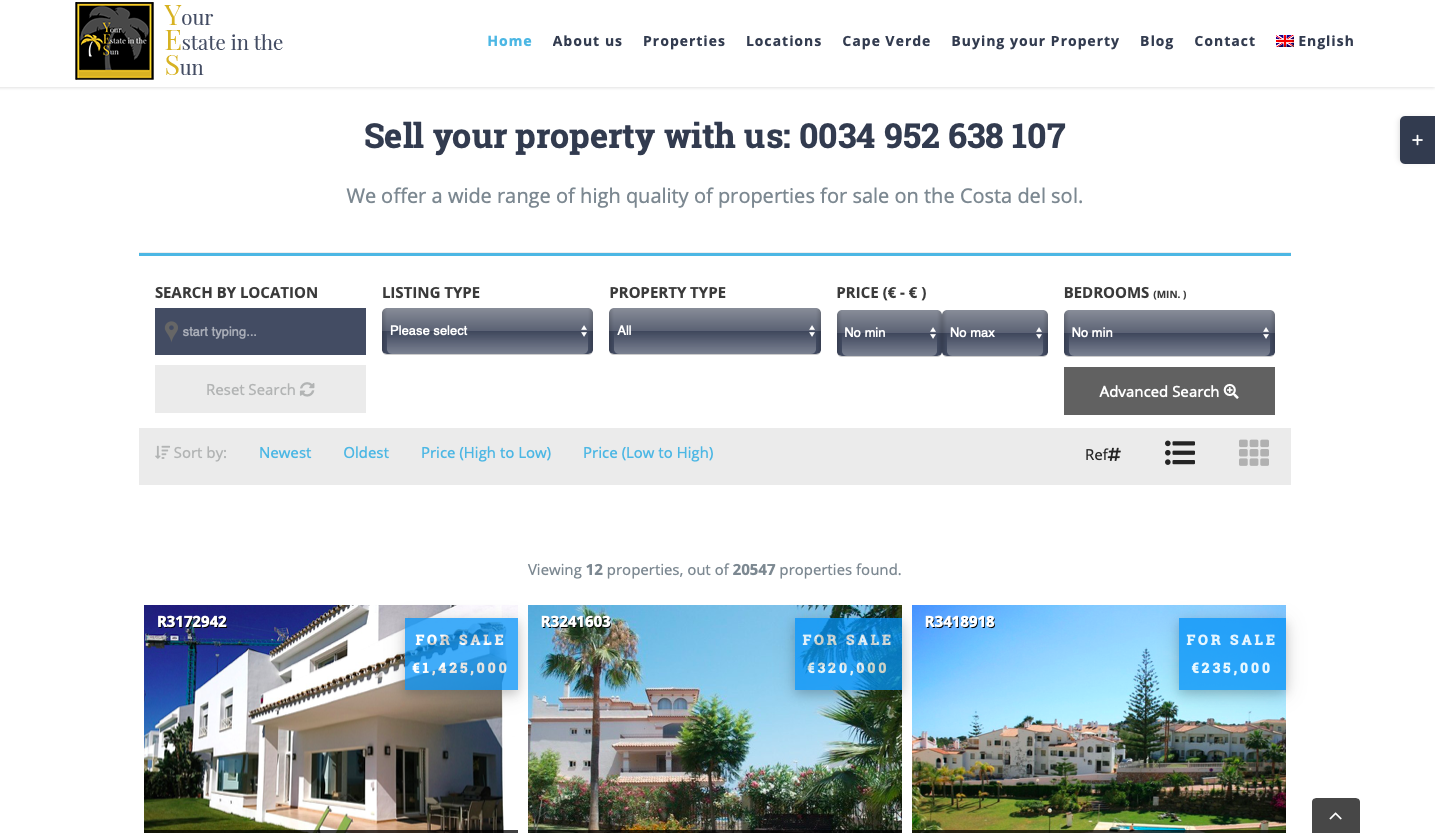 In properties the client can search for the property that best suits their needs and put as many filters as desired, as they use our ReSales Online WordPress plugin designed by Wiidoo Media that has an advanced search option and does nothing but facilitate the search for the perfect property. 
If you continue to scroll through the page, you can see the option to buy and sell a property. To buy a property the team of Your Estate in the Sun gives you the best advice and the steps to follow, also to sell: just fill out the form below and they will contact you to give you the best options for sale.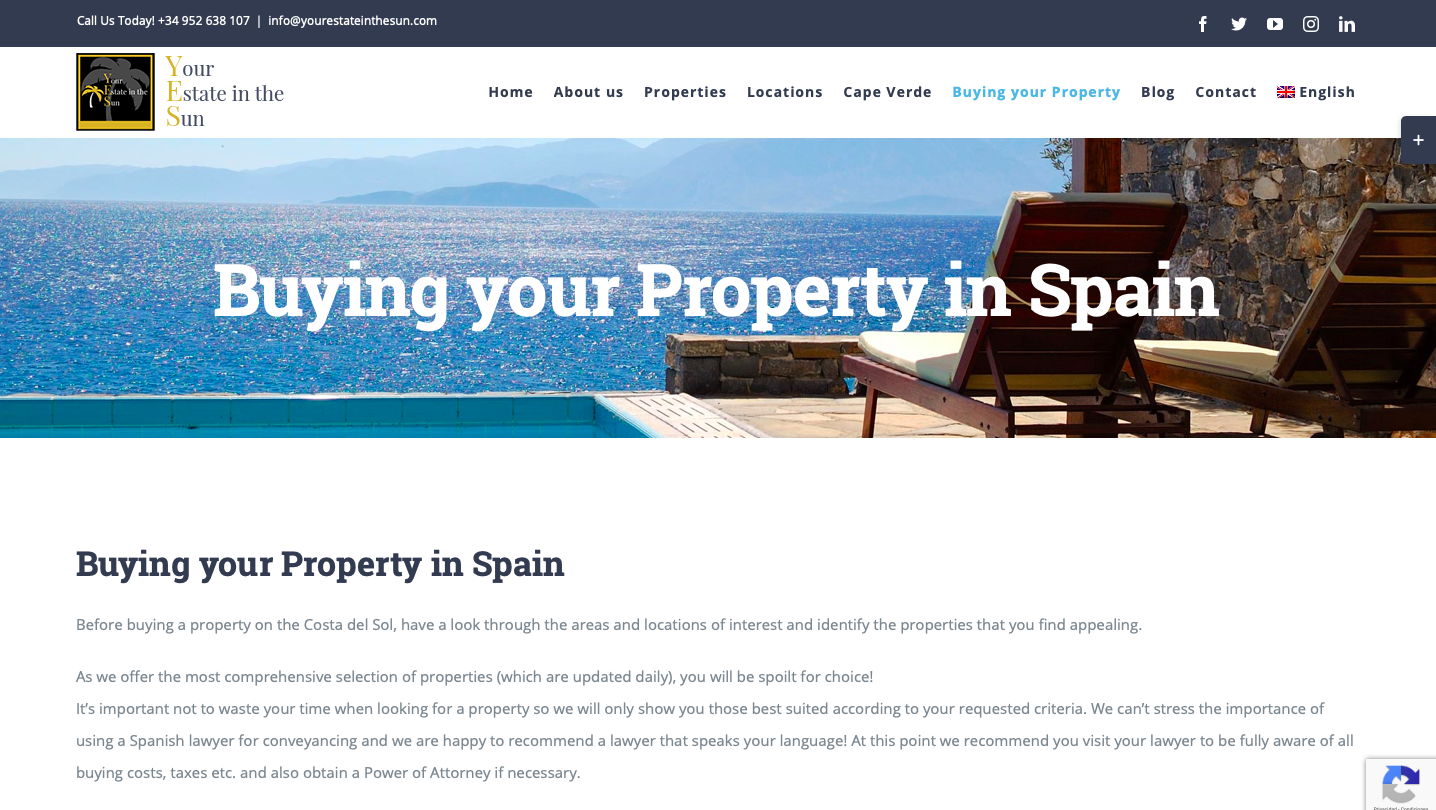 Among other things, having a blog page today has become a very important factor, as it indicates that the company creates content of interest to its customers and target audience. In addition, it improves SEO or positioning in search engines organically. 
It is worth mentioning that the Your Estate in the Sun page is perfectly adapted to your target audience as it has the two main languages: English and Spanish.
If you liked the design of this website, you can leave us a comment…we value it very much! 
For more information do not hesitate to contact us and we will solve any doubt you may have.