Project Description
SHOLEH ABGHARI Contemporary Art Gallery
Offers a unique space to support and promote both established and emerging artists from Iran and around the world. The gallery searches for the most innovative works of art through a careful selection process of pieces that form part of important collections, auctions and art fairs around the world.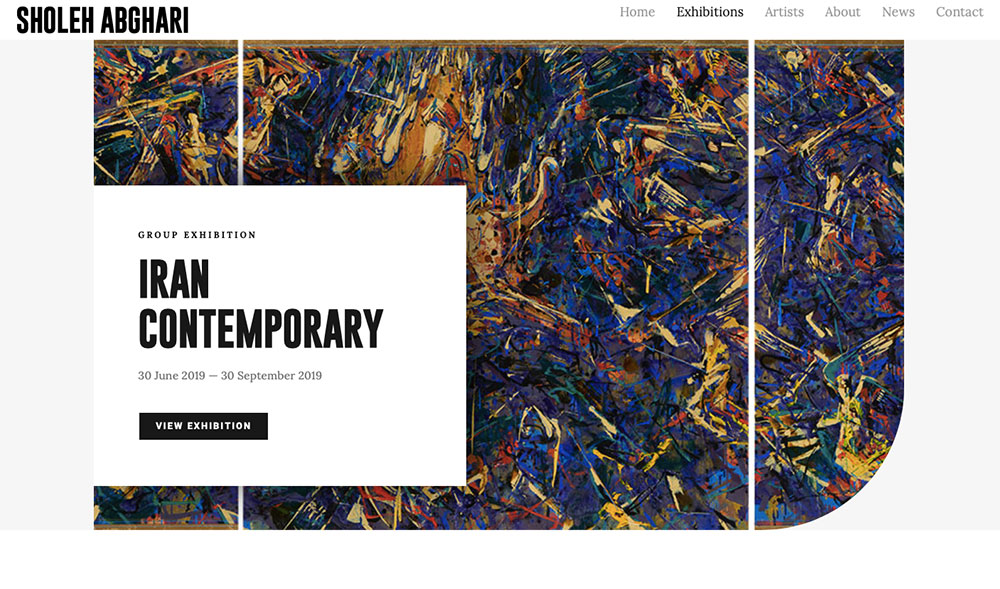 The Wiidoo Media team were very meticulous and careful with this website, as being an art gallery it was very important that the images reflected in the style of work.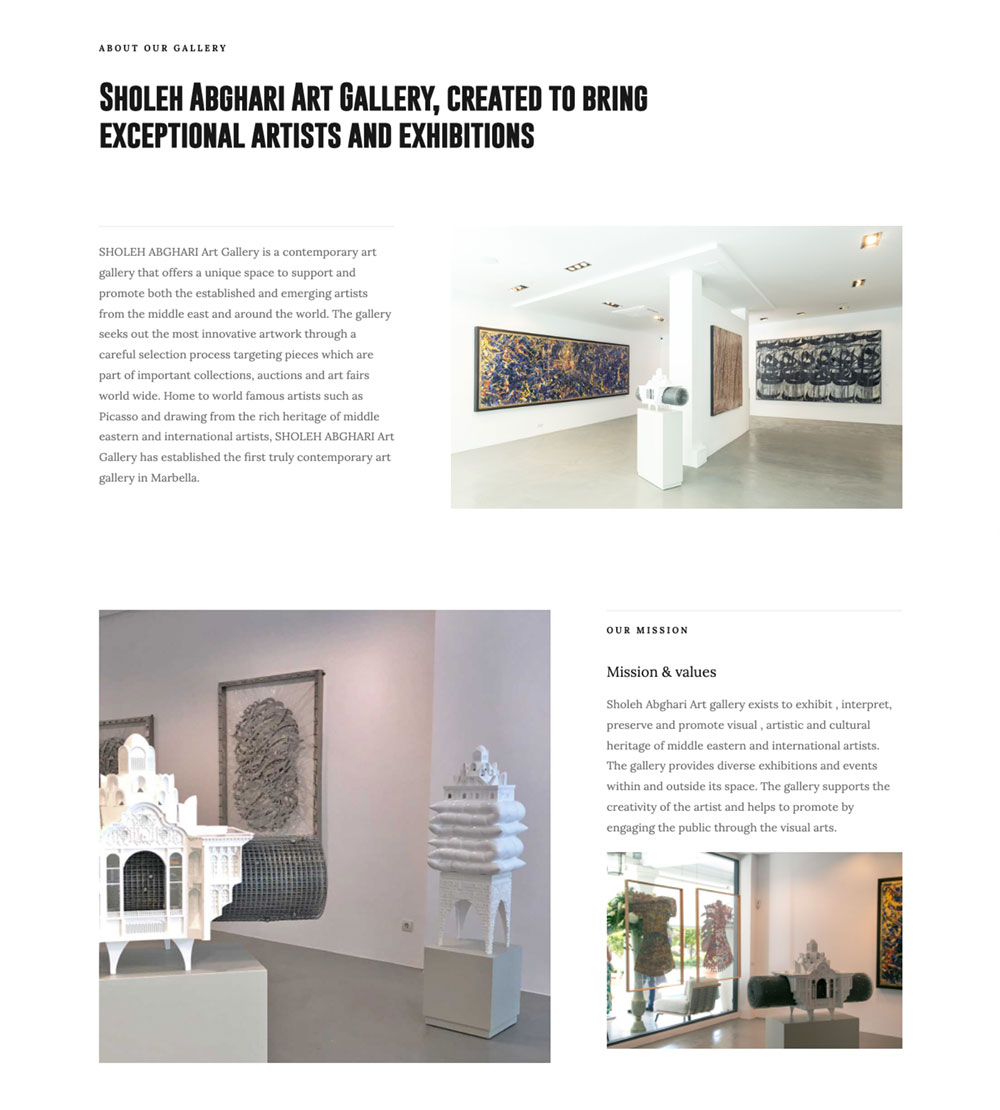 Thus, throughout the website you will find general information about the gallery, the exhibitions that will organize with the date and location. Information about their main artists, all the trajectory and information worth knowing about Sholeh Abghari and current news related to the sector.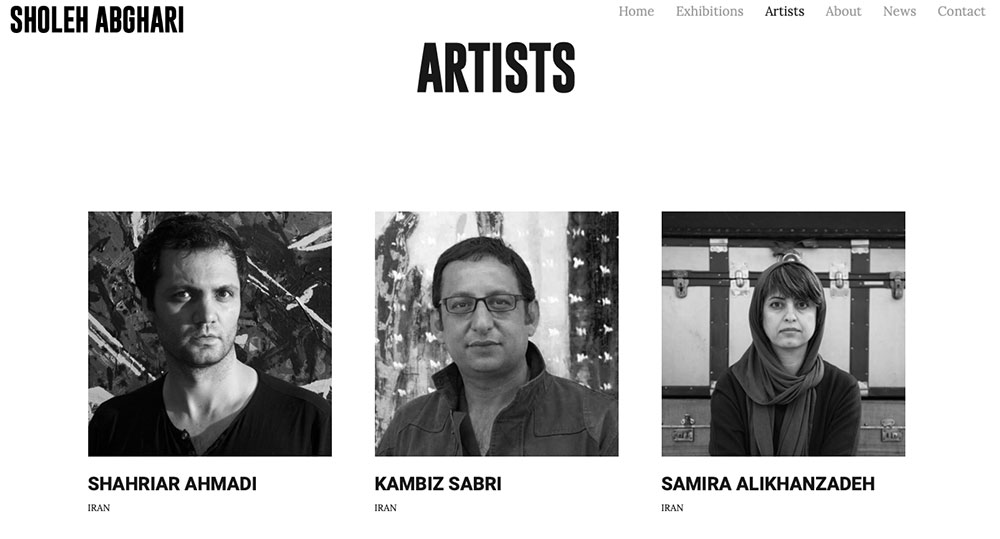 Last but not least, you can contact the organizers and owners of the gallery for any questions or information you may have.
If you need Wiidoo Media to help you promote your project, do not hesitate to contact us: +34 951 550 520
info@wiidoomedia.com