Project Description
Share Exchange Your Energy – Car Charging App & Website
Custom designed WordPress website and APP for Shar-e Exchange Your Energy.  SHAR-E is an application for mobile devices that allows its users to use / exchange the electric vehicle charging points of other users, taking advantage of the use of the internet and social networks to create a community for the rental of charging spaces that can cover a territory of wider use than that established by public charging points in cities.
We were asked by the creator of Shar-e to create a website that will connect with the application and offer the latest up to date information about car charging stations, Where are the best services in your area, how to exchange your energy and even sell your excess energy.
Web Design
Shar-e chose WordPress CRM and a custom built Application that allows them to control all of their clients needs and allows full control of all content, plus with a full admin set up to control all aspects for the apps features. Our design team worked together with the Shar-e company owners to select each image and place them with the right amount of text that describes perfectly each service and how the electric car charging stations work and how to share your energy.  We let you discover it: https://shar-e.es/
Shar-e Branding
Shar-e created their logo and passed in on to us to finalise the design, that was essential to their company profile.  The font and colours we selected to combine with  their corporate branding.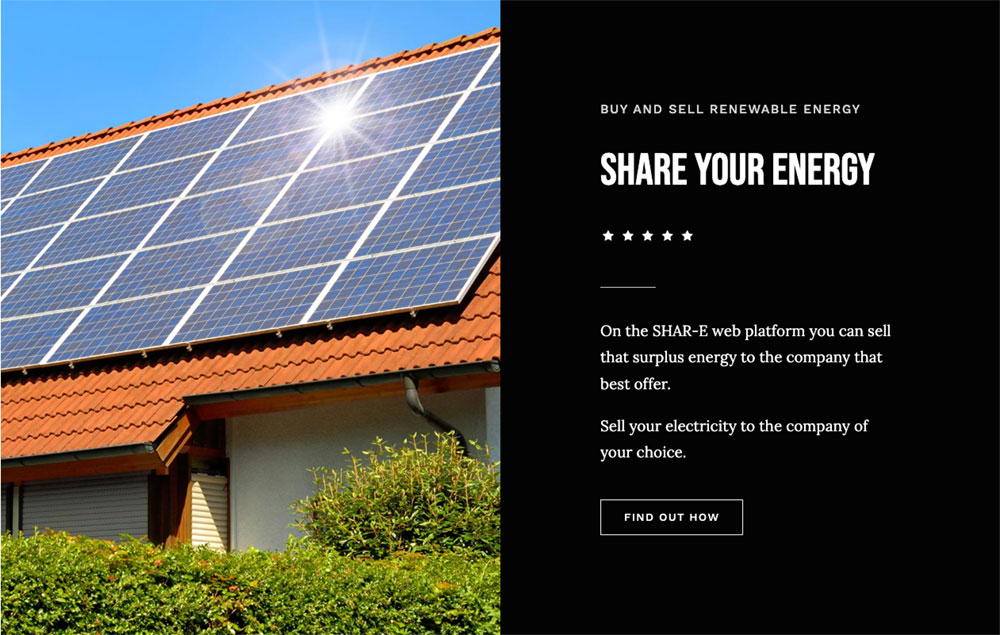 Wiidoo Media made sure that Shar-e exchange your energy website was positioned with organic SEO and Mobile friendly first. We also set up their social network setup for,  Google Maps, Facebook and Instagram. There will be weekly updates to the website, with all the information from the best places to share your energy, the latest news on car charging stations and how the world of electric cars is evolving.