Project Description
Regency Court Holiday Apartments
Regency Court is an elegant period building which provides holiday apartments with their own kitchen. 
For this type of business, Wiidoo Media's design team has designed an elegant website adapted to the style of the facilities it offers. 

The website consists of six pages
As on all pages, the home page is merely informative and gives you a glimpse of the service offered by Regency Court. If we keep on surfing there is a page called "Flat Groups" in which Regency Court offers three different floors according to the needs of their customers: Group A with flats for four people, group B with flats for 6 people and group C with flats for four or five people. 
Booking
The client has the option of booking one of the eight available apartments online and contacting the owner of Regency Court directly. In this, the Wiidoo Media team opted for a reservation system for all apartments, which allows the client to see the available dates and those that are occupied, very easy to use and book through any device (computer, mobile, tablet …). 
Last but not least, the photo gallery section, blog and contact. Essential on any page as it helps generate traffic.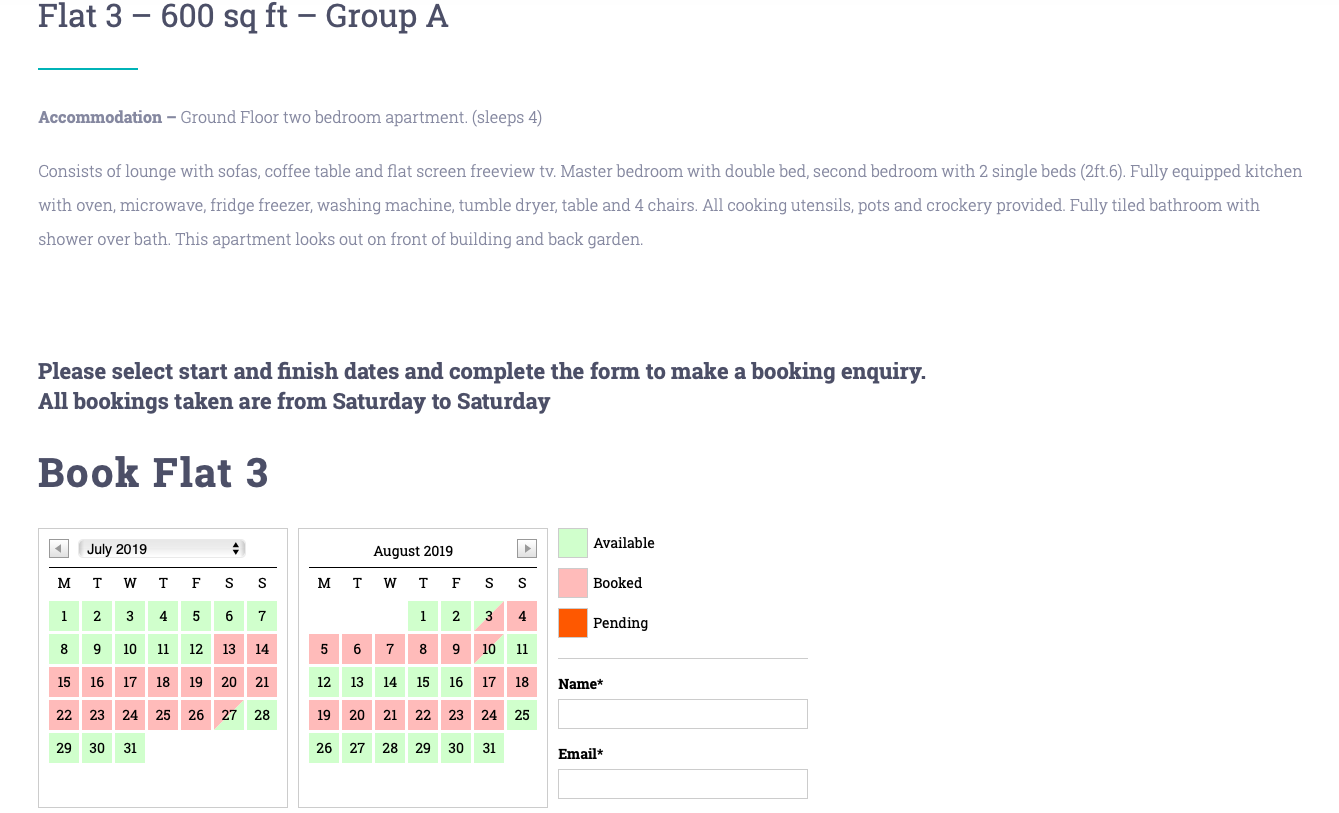 If your business is related to this sector and you would like a website as simple and yet complete as this, allowing users to navigate on them from any device, contact us and we will offer the best design for your type of business.