Project Description
Real Estate Website Design – Aland Quality Living
Aland Quality Living contacted us to create a minimal design for their new property sales website. They were looking to have a custom built WordPress website that would allow them to upload their own exclusive properties in Aland. Åland is the untouched archipelago and is an autonomous and monolingual Swedish.
Aland Quality Living hired Wiidoo Media to design a clean crisp looking website offering a user friendly design by adding relevant images that created a fresh new look!  the properties are displayed in an easy format with exclusive properties available in Aland. Wiidoo Media created a simple minimal design that gives a clean user friendly website, that has been fully optimised with titles and added description to all images for organic SEO positioning.
The website has been developed in two languages, Swedish and English, we used a premium WordPress plugin from WPML, which offers the user the option to select their language preference. The browser auto detects the preferred users language.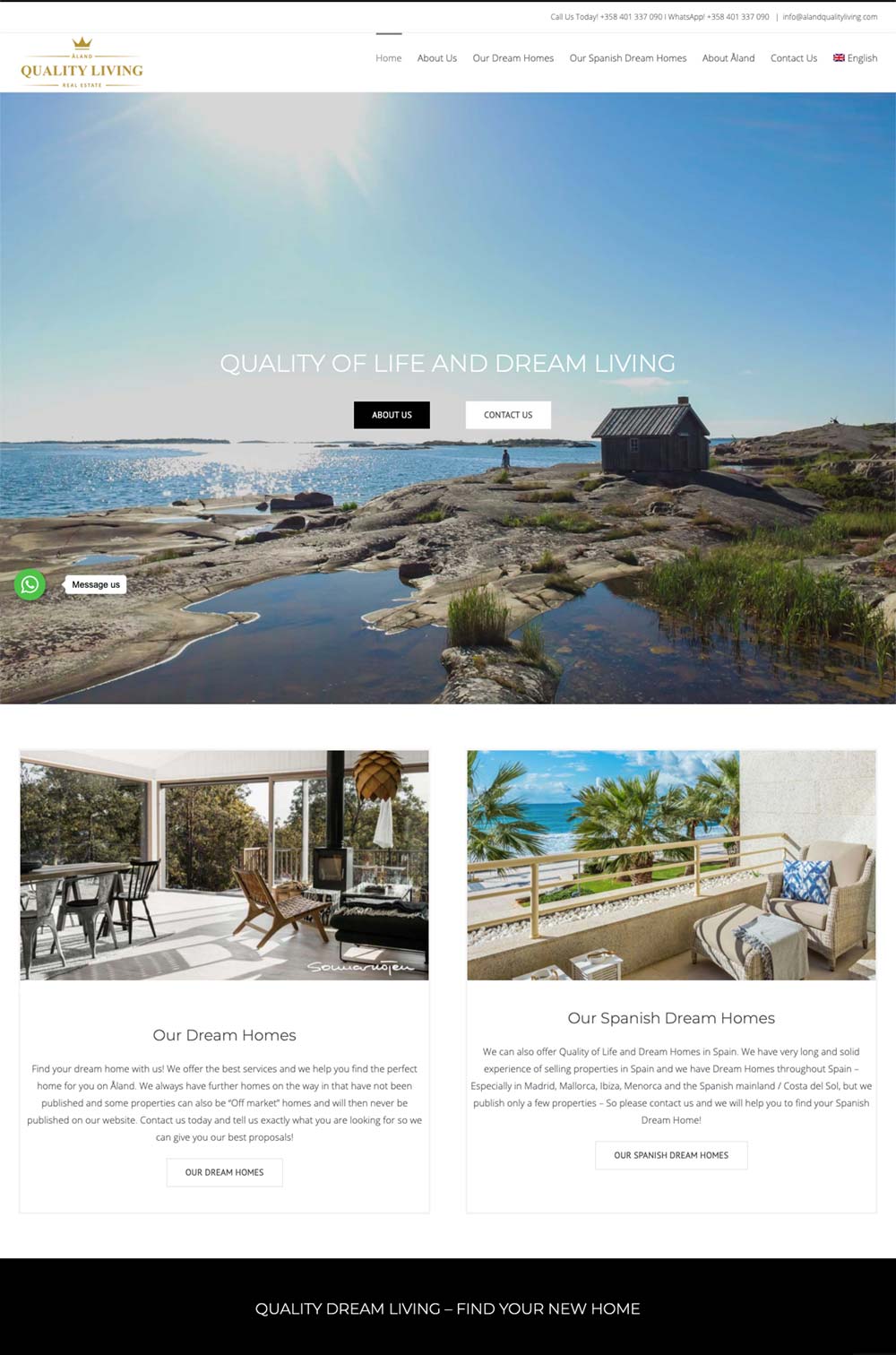 Web Design
The website has been developed using WordPress and we installed the best framework / Theme by Avada to control the layout and functions. The overall look and feel has been created in both English and Spanish. Always with a professional and elegant graphic design. We let you discover it: https://www.alandqualityliving.com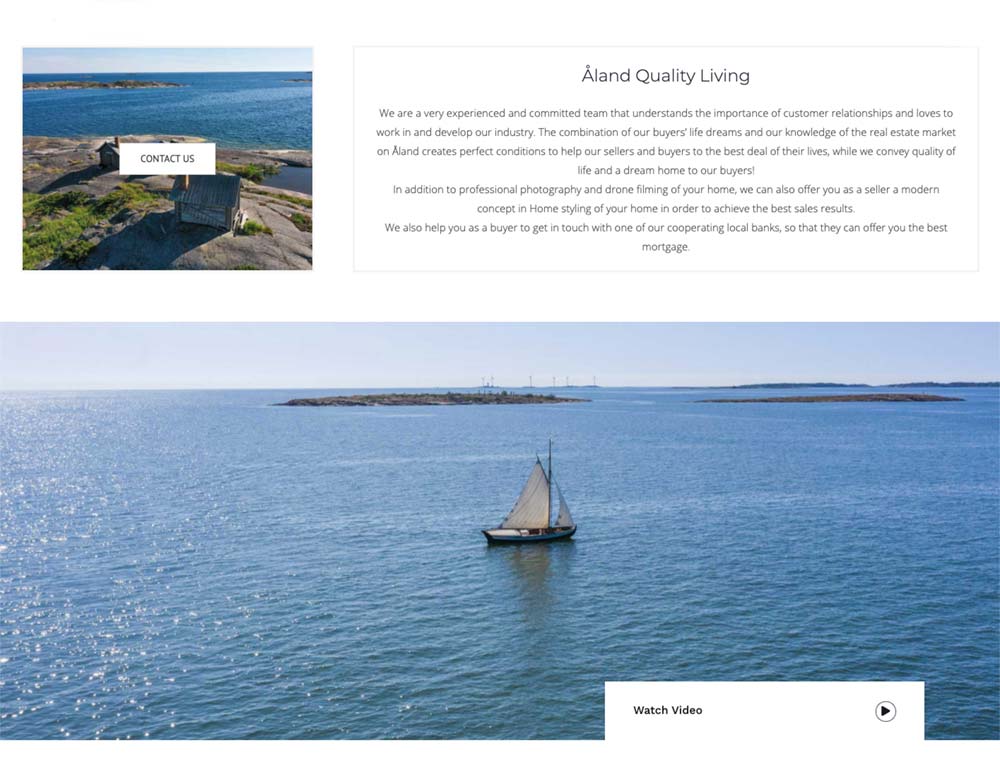 Property Listing Plugin
Wiidoo created our custom property upload system that allows the client to upload their own exclusive properties for sale, the easy to use system allows the client to add, edit and change the status of the property. they can add and remove listing as they wish. The custom layout of the property listings allows for a bigger image and cleaner design.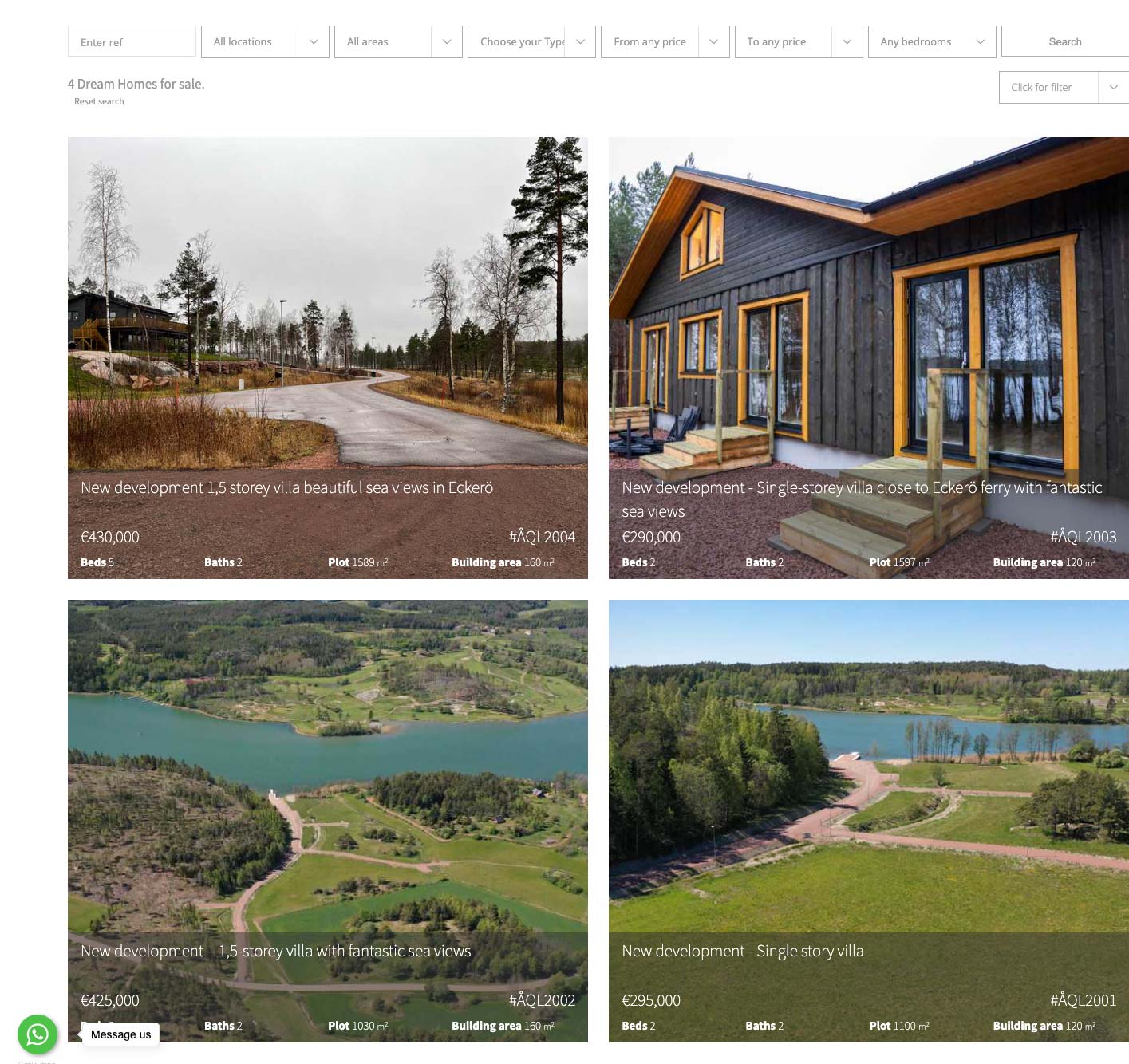 Wiidoo Media made sure that Aland Quality Living website was organically positioned with SEO and Mobile friendly first.
We installed and Progressive Web App PWA to allow the website to use used easier and more functional with mobile technology.