Project Description
Picturebookapp Photo & Video organiser IOS & Android
Organise your mobile phone images and videos.
We were asked to re design the application and the website for Picturebookapp, constructed with the latest coding and app technology for IOS and Android. The website was constructed using WordPress and and the Avada Framework. Our marketing and social media team also have been working with the Picturebookapp team increasing awareness, creating posts for their Instagram, Pinterest and Facebook accounts.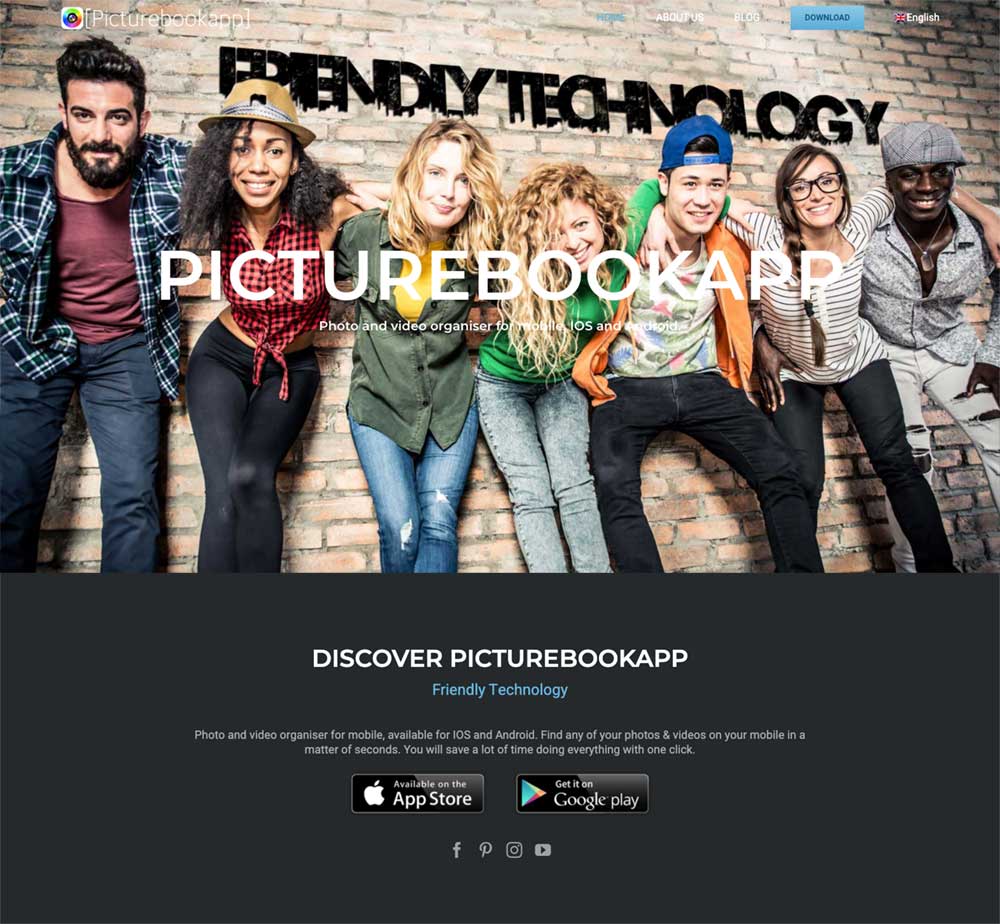 Picturebookapp is a Photo and video organiser for mobile, IOS and Android. Find any of your photos & videos on your mobile in a matter of seconds. You will save a lot of time doing everything with one click.
3 APPS IN ONE:  Camera & Video Camera: Professional camera settings. Photo & Video Organiser: Amazing features that organises all your files. Pro Photo Editor: Professional editing tools within the app.
Picturebookapp is a powerful photo and video library organiser with real new features and an amazing professional editor with infinite capacity of editing, as well as many very useful features, as well as many very useful functions, such as importing files, to join the old with the latest ones.
The website design and page layouts have been designed to show how the APP functions, and to use as an online branding and connection for the company. Disenoideas Marbella created a fully mobile friendly website that works across all devices in both IOS and Android. The clients brief was to have a dark website that highlights the images of the app.
Custom WordPress Design
Minimal design Company Branding.
WordPress and Avada Framework.
Mobile friendly designs.
Custom images to highlight business.
Social media and SEO friendly
Web design and Layout: crisp, clean, and full width fluid layouts. The clients can control all aspects of the website, full optimised for Google search engines and all social sharing options. Priority on the design of the pages keeping to the minimal effect of space and bold typography.
The website has offers information about the Picturebookapp friendly technology plus detailed instructions on how to use the app, how to save and organise your images on your mobile devices.