Project Description
Omega Dental Clinic
A website of four pages: Home – About Us – Treatments – Blog.
Everything a client needs to know about
Omega
services, in addition to having the facility to book an appointment just by writing your name, email and a brief description.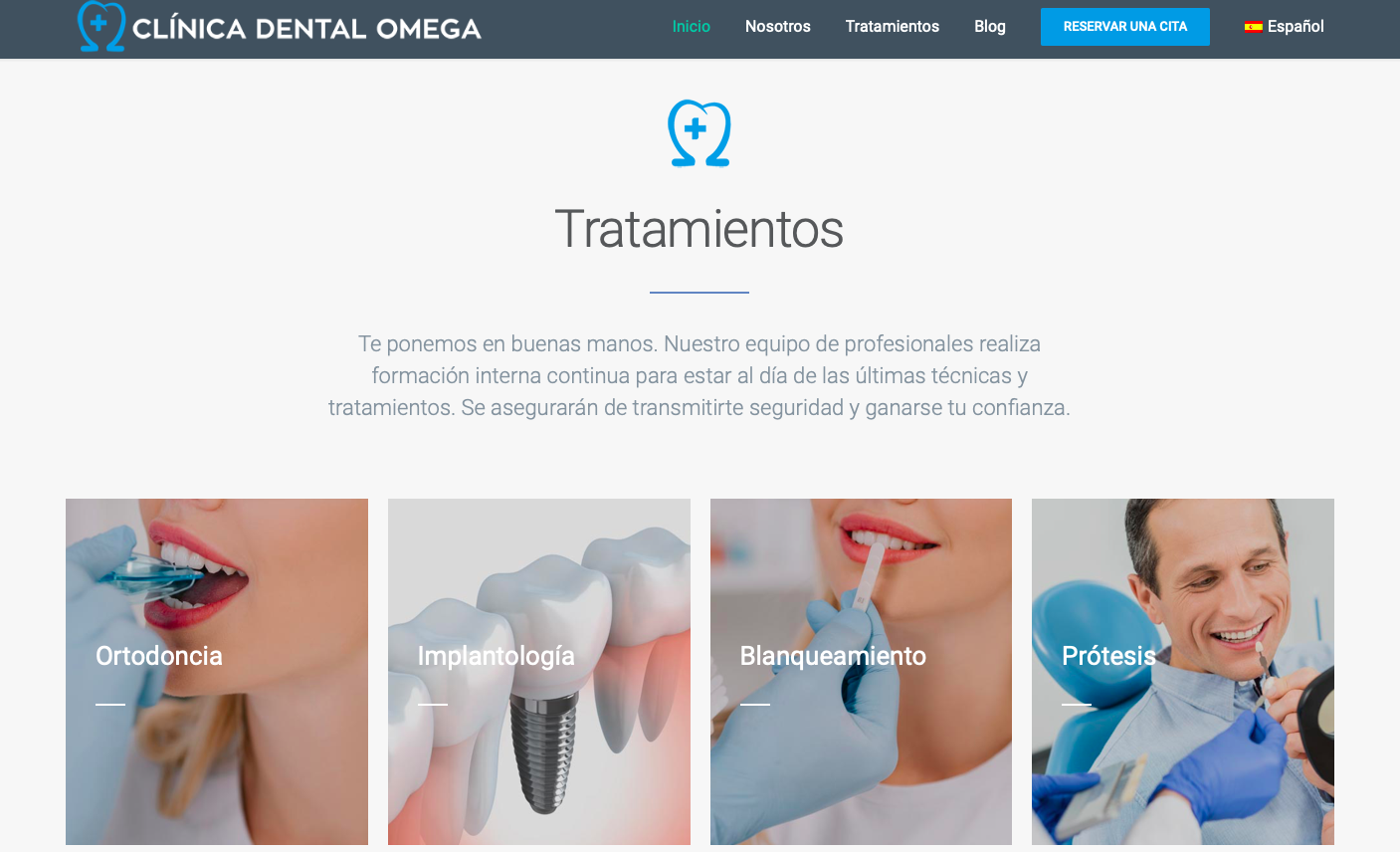 It is a visual web page, since each text and description of the services Omega offer is followed by a representative photo, This is so that the client has a general idea of what the treatment or service consists of.
Once again, the
Wiidoo Media team
has done a wonderful job in the design and content of the page: clear, concise and modern.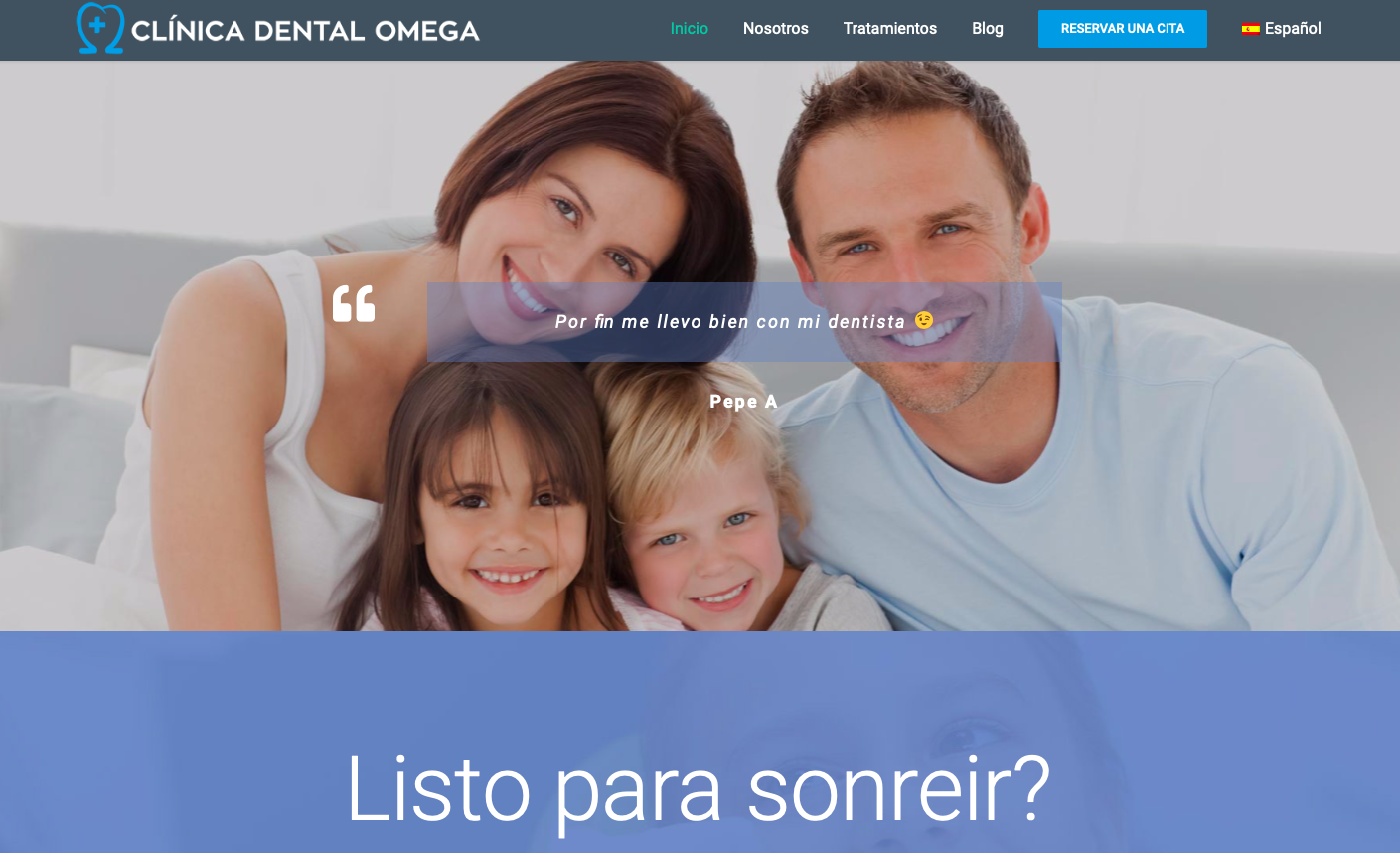 If your business still does not have a website or the one you have is outdated, contact us and we will help you!
Don't forget that the website is often your company's letter of introduction
Telephone: 951 55 05 20
Email: info@wiidoomedia.com