Project Description
Multilingual Real Estate Website – Choice Property
We created a new clean and easy to navigate real estate portal with a modern and professional look, suited for property marketing that the company is targeting with its new strategy.
The design layout we developed includes front page property feed using our ReSales Online WordPress plugin that uses an API feed, fast and easy to use for every client.
The various navigation elements have an original and highly immersive design, boosting visitors' interest with various property types and latest new developments on the Costa del Sol.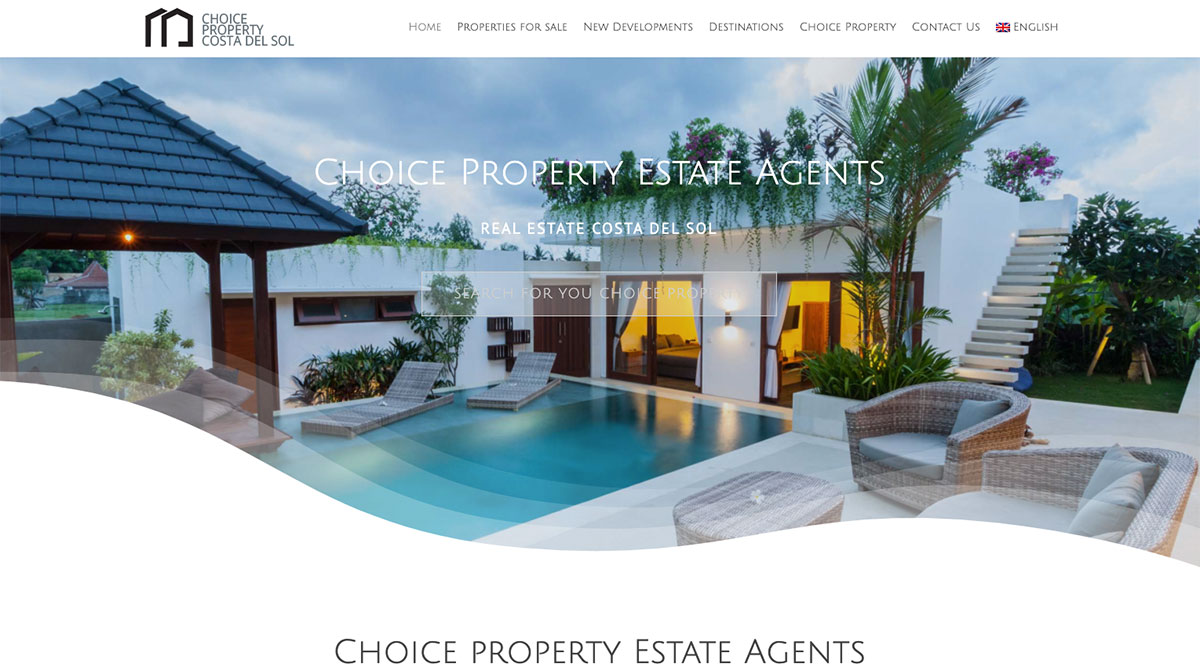 Web Design
The visual design is based on the clients brief and new logo design, a simple double line house, which provided us with an outline to create simple lines using images to constrain the content. Content and feature rich, the website yet looks and feels cutting-edge and easy to use.  Go ahead and navigate through the site: https://choicepropertycostadelsol.com/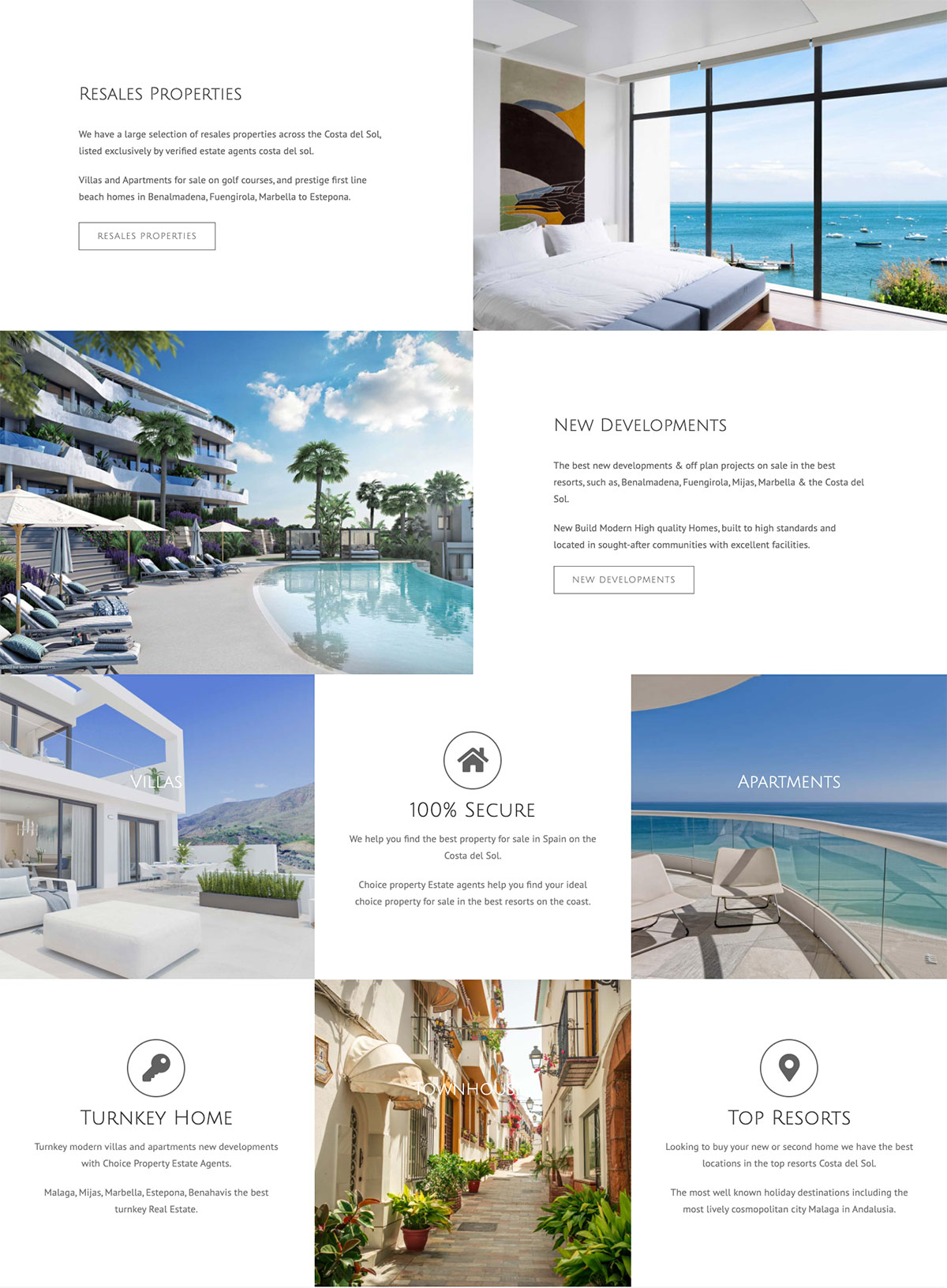 Wiidoo Media designed Choice Property Costa del Sol Property website with mobile first technology and included a progressive web app to aid website positioning plus made sure that it was organic SEO and Mobile friendly first. We also took over their social network setup for for a few months to give them an extra marketing boost,  Google my business, Facebook and Instagram.