Project Description
Kamilia Lahbabi Luxury Services, one of our latest projects.
Kamilia Lahbabi Concierge Services Marbella, is a company that offers all kinds of luxury services, from private excursions, event planning, private security… to interior design and helicopter tours around the Costa del Sol.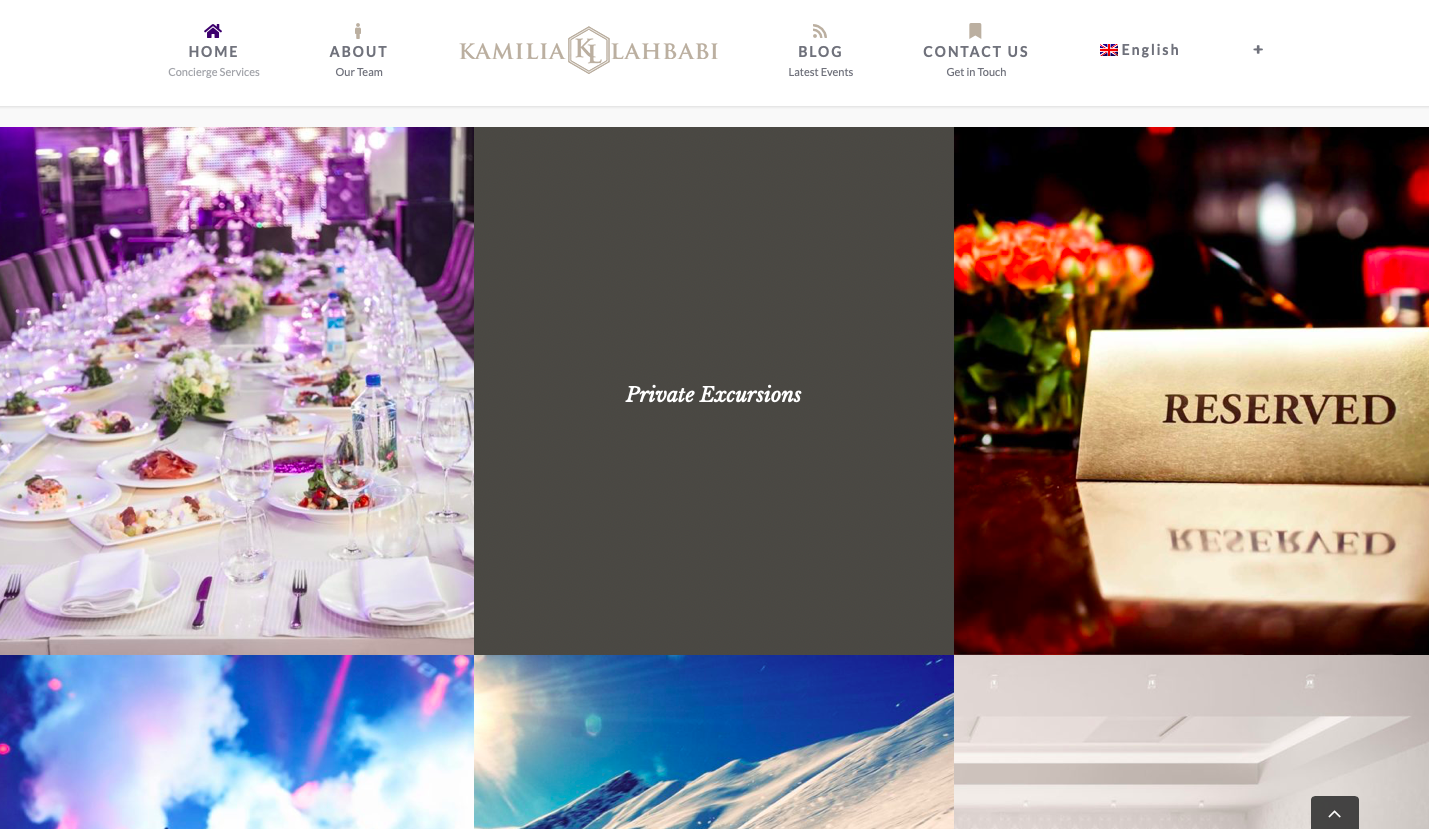 This website is made by the team of Wiidoo Media Designers, WordPress specialists, and has an elegant design and completely customized, adapting to the personal taste of the owner and the line of services offered.
It has five pages in which you can find all the necessary information prior to hiring one of its services. What makes this website special and different are the different high quality photographs that capture the attention of users and, in most cases, for those who are just "taking a look" is not even necessary to read the text, since the images match perfectly with the service offered.
It consists of a Blog that the our client updates according to the latest news from the luxury services sector so that customers and the target audience are always aware of what is happening in the most luxurious area of the Costa del Sol.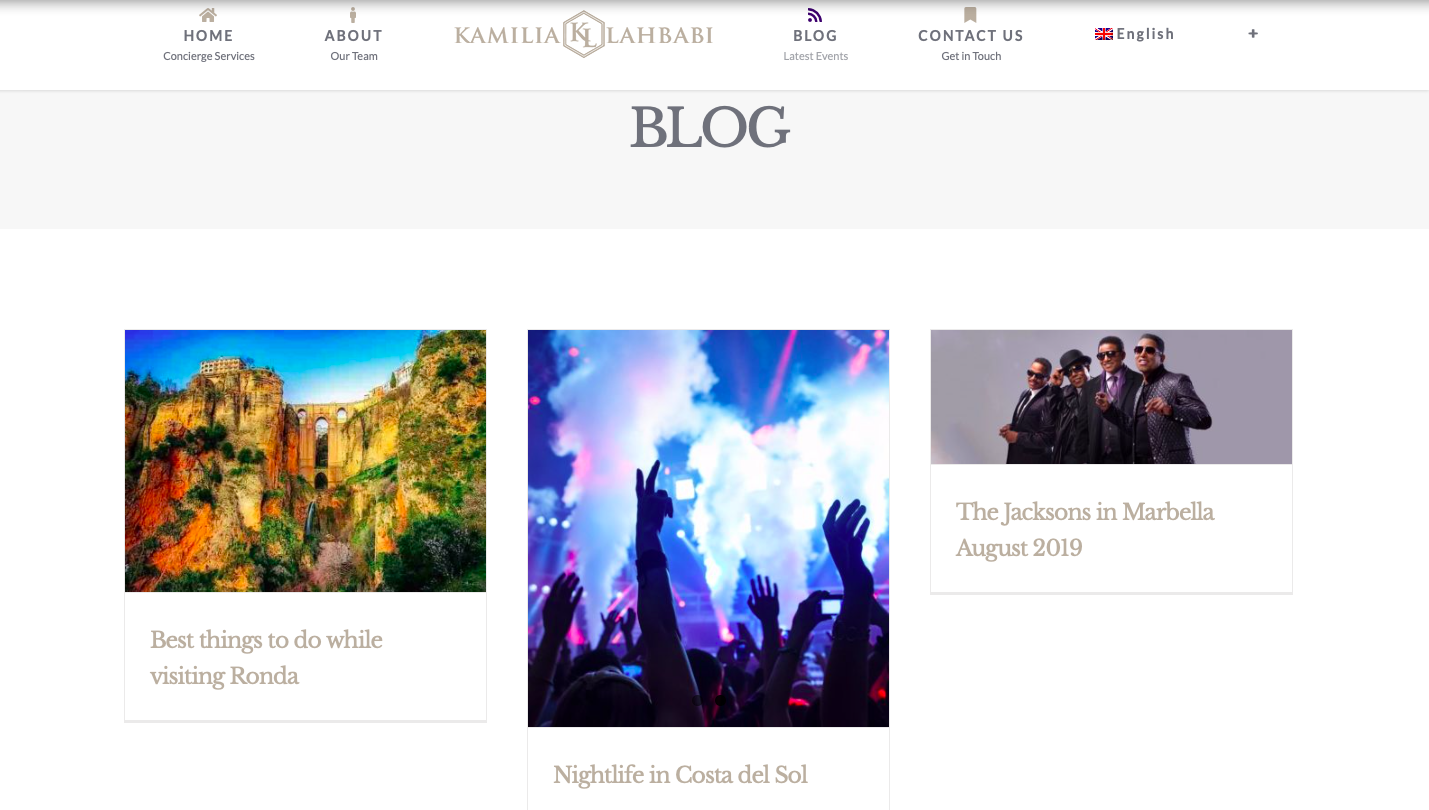 In addition, to contact more easily and quickly customers just have to fill out the form on the Contact page and the staff of Kamilia Lahbabi Concierge Services will assist you as quickly as possible.
Custom Design with WordPress:
Designs adapted to the type of business
Mobile Designs
Custom images to highlight business products or services
Social Networks and SEO
For more information, click on the link below and visit the Website!
https://k-lahbabiconciergemarbella.com