Project Description
GuestifyU Hotel Management App for guest and hoteliers
GuestifyU started their journey to transform the hotel industry from a complex and complicated business choice to a simple and manageable venture, no matter the size, style or type of client.
GuestifyU hired Wiidoo Media to design and recreate a new feel and concept to the website offering a user friendly design by adding relevant images that created a fresh new look!  we added description and title to all pictures for SEO positioning.
We where ask to expand the website by adding an extra language, we used a premium WordPress plugin from WPML, which offers the user the option to select their language preference.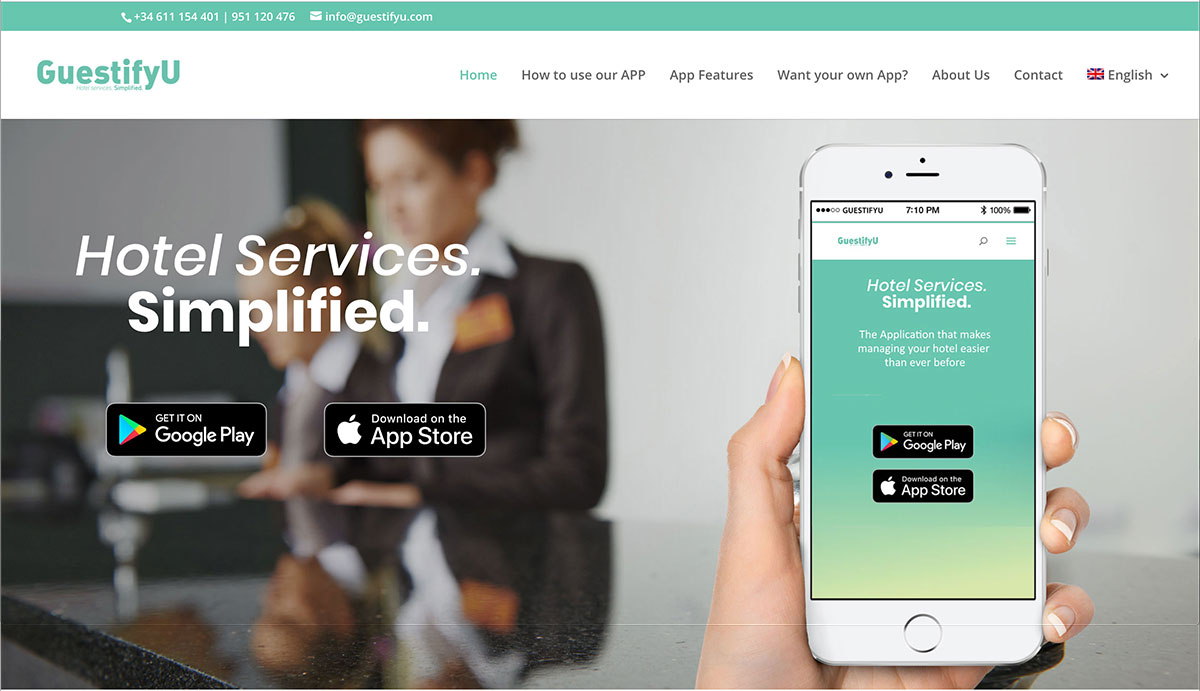 Web Design
GuestifyU web design, we simplify it to the maximum to communicate the essence of the application, in both English and Spanish. Always with a professional and elegant graphic design. We let you discover it: https://www.guestifyu.com/
Corporate identity
Wiidoo created a design and brand tone that makes it clear to hotels that GuestifyU is the definitive solution to be able to perfectly control all aspects of your business, keeping the needs of your guests always in mind.
To do this, we created the slogan: YOUR STAY – YOUR WAY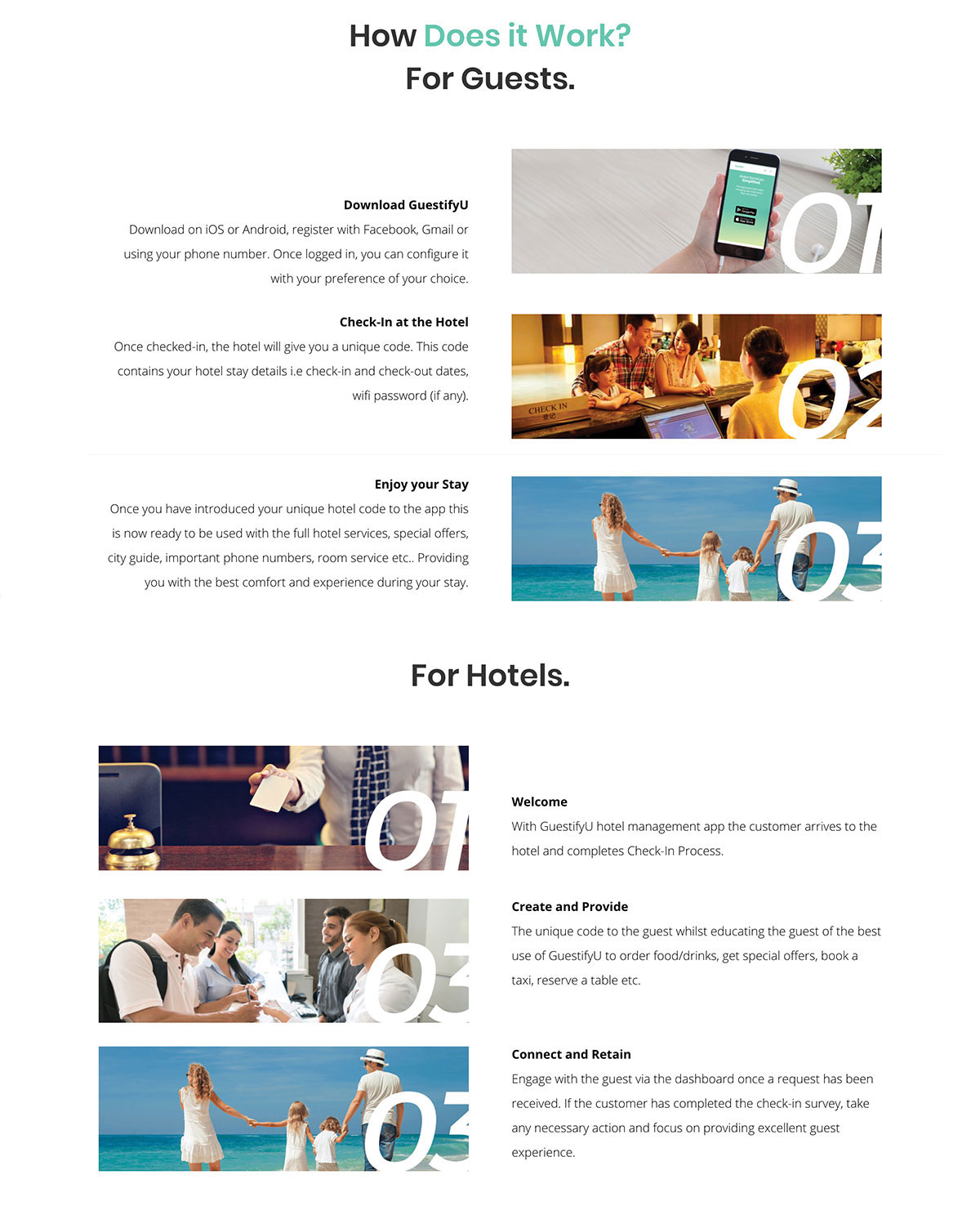 Wiidoo Media made sure that GuestifyU website was positioned with organic SEO and Mobile friendly first. Wiidoo Media have taken over there social network setup for,  Google my business, Facebook and Instagram.
App that will make your life easier
Together with GuestifyU we have created a revolutionary concept that will change the way people travel, giving you all the information at your fingertips for an easier stay.