Project Description
FastOrder is a food and drink App
Order Food Online, Get It delivered, Order at the table or Reserve a table.
FastOrder hired Wiidoo Media to design and recreate a new feel and concept to the website offering a user friendly design by adding relevant images that created a fresh new look!  we added description and title to all pictures for SEO positioning.
We run and custom design all there Social media marketing to help them improve they brand to engage with their customers. The user and end users.
The app was design to make life easier, to improve the process and increase the level of accessibility. The point of a mobile app is to seamlessly connect and interact with customers, making it a valuable tool for the modern business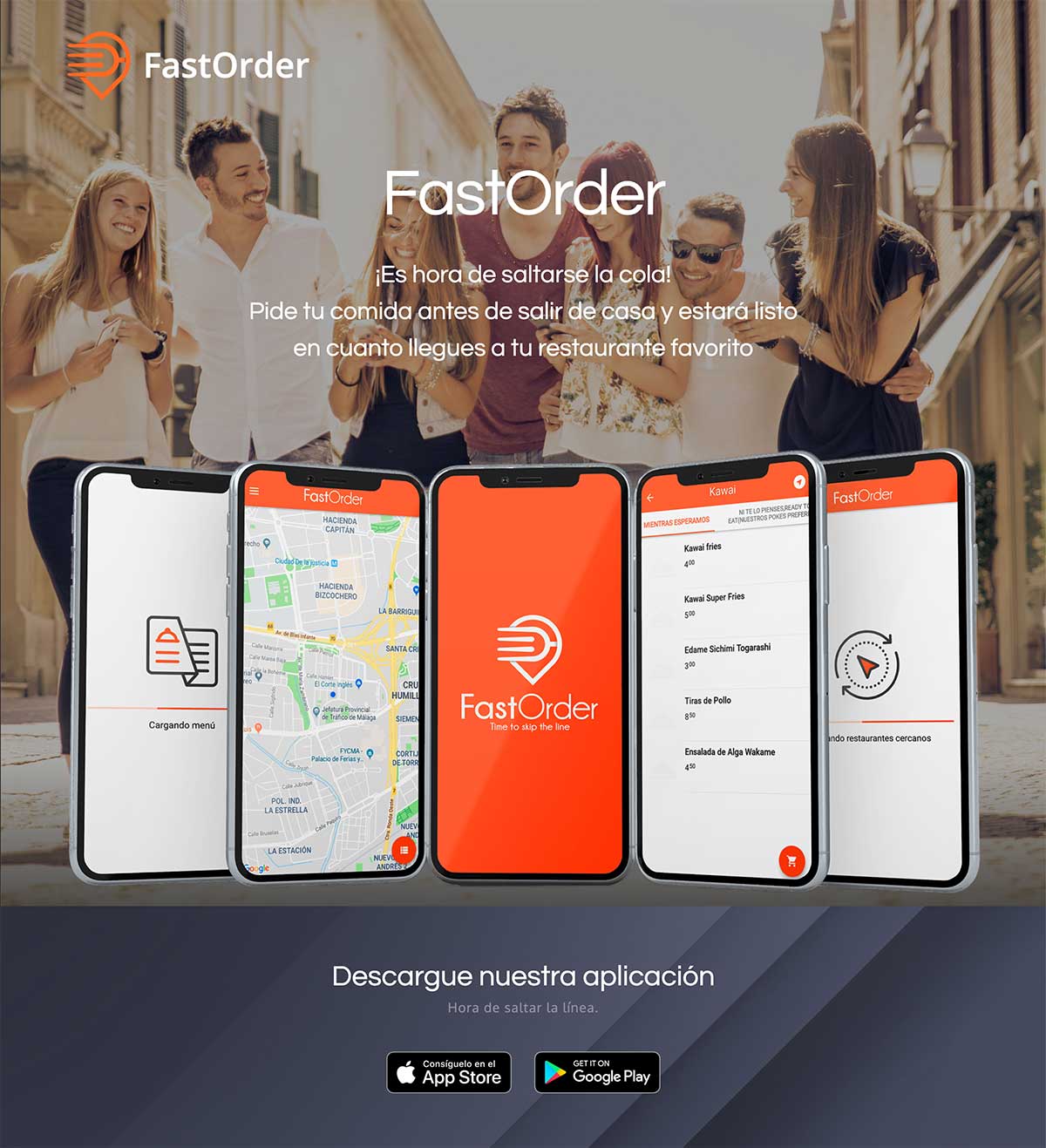 Wiidoo created a design and brand tone that makes it clear to the end users that FastOrder  is a food and drink app where Time is the most valuable asset we have nowadays. Every time you go out for lunch or dinner, you can win at least 20 minutes, by pre-ordering and pre-paying your favourite menu, and enjoying your meal exactly when arriving at the venue.
No more lost time, no more queues, no more waiting for the waiter or for the bill.
Time is money. It's time for you to skip the line.
To do this, we created the slogan: Time to skip the line!