Project Description
Website Design for Andreea Ciobanu. Catwalk – Fashion model
Andreea Ciobanu contacted us to design and develop a fresh new website that would showcase her career as a catwalk fashion model. The web would have galleries showing images from various catwalks and magazine promotions.
Andreea wanted a blog , social media friendly that would automatically update with her Instagram account and be able to keep an updated blog section where she can post to the site frequently with  information about events and information.
The website is fully responsive across all browsers and all types of mobile devices and tablets. Installed a progressive web app to keep up to date with mobile first technology.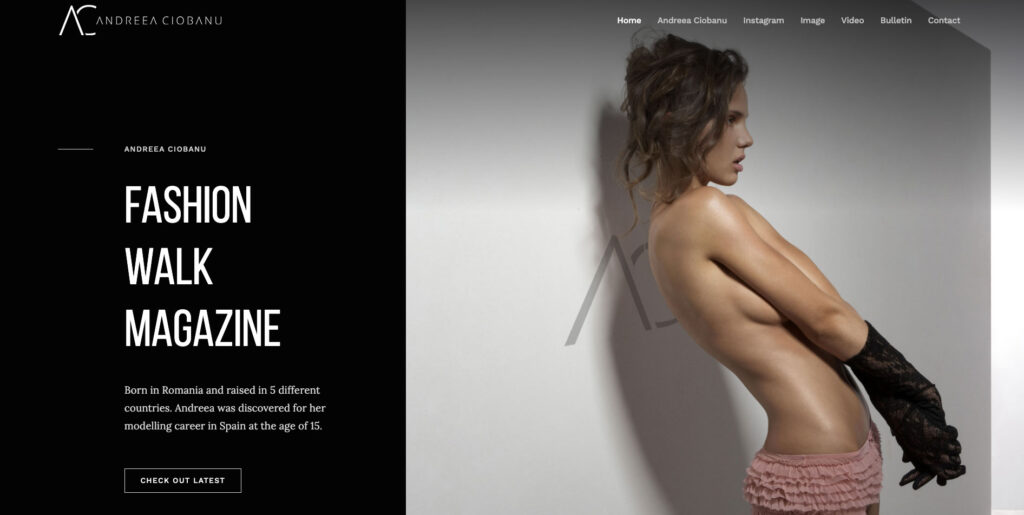 Web Design and client functionality
Andreea Ciobanu can control all aspects of the website, Google optimised using Yoast SEO Plugin. Priority on the home page to provide general information about Andreea´s work, Contact information & contact form using Contact Form 7. The instagram feed has been set up using a custom plugin that keeps the latest published instagram posts at the top of the page.
Corporate identity & Logo Design
Wiidoo created a design and brand design and logo that Andreea will be using for her fashion career and also for various new projects with clothing companies.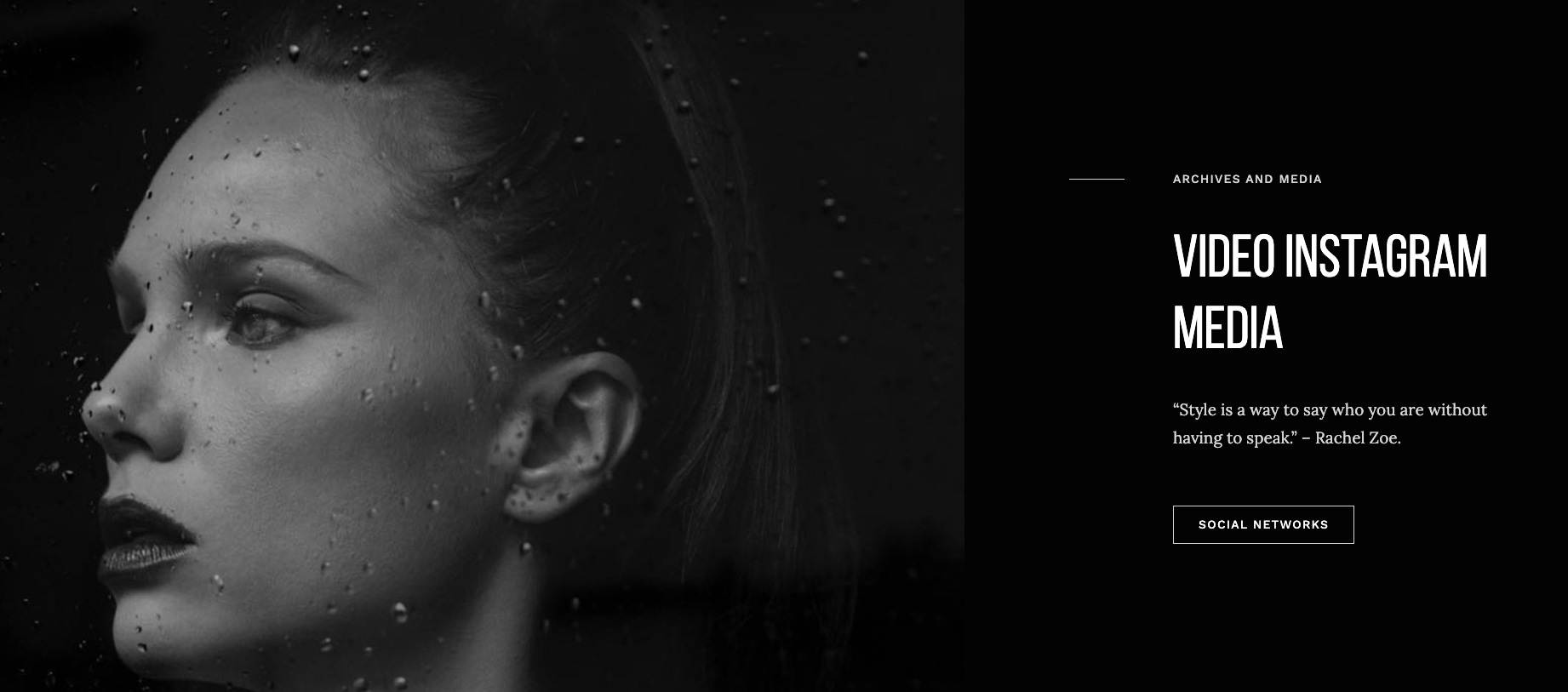 Wiidoo Media made sure that andreeaciobano.com website was positioned with organic SEO and Mobile friendly first. Wiidoo Media have taken over her social network setup for, Facebook and Instagram. We have been proud to design her instagram posts along side her, with the help of her amazing images.