Project Description
App Design for Cannabis University Web App
Wiidoo Media are proud to launch the latest APP design for Cannabis University. The new APP is the latest news and information application offering the best up to date information on cannabis products and stock market investments, plus the pro and cons or use and medical news.
We were asked to create the app that offers a breakdown on the latest tips on stock and shares on the market. Discover Cannabis University and learn for yourself about the different types of cannabis and whats right for them based on reported effects, feelings, and reviews of thousands of marijuana strains.
Cannabis University your source for the latest research news that helps you uncover the latest tests and medical information, covering: the medical sciences and health; physical sciences and technology; biological sciences and the environment; and social sciences, business and education.
The app design delivers simple easy to use navigation for easy searches and also allows you to connect with Cannabis University if you wish to become a guest blog post writer.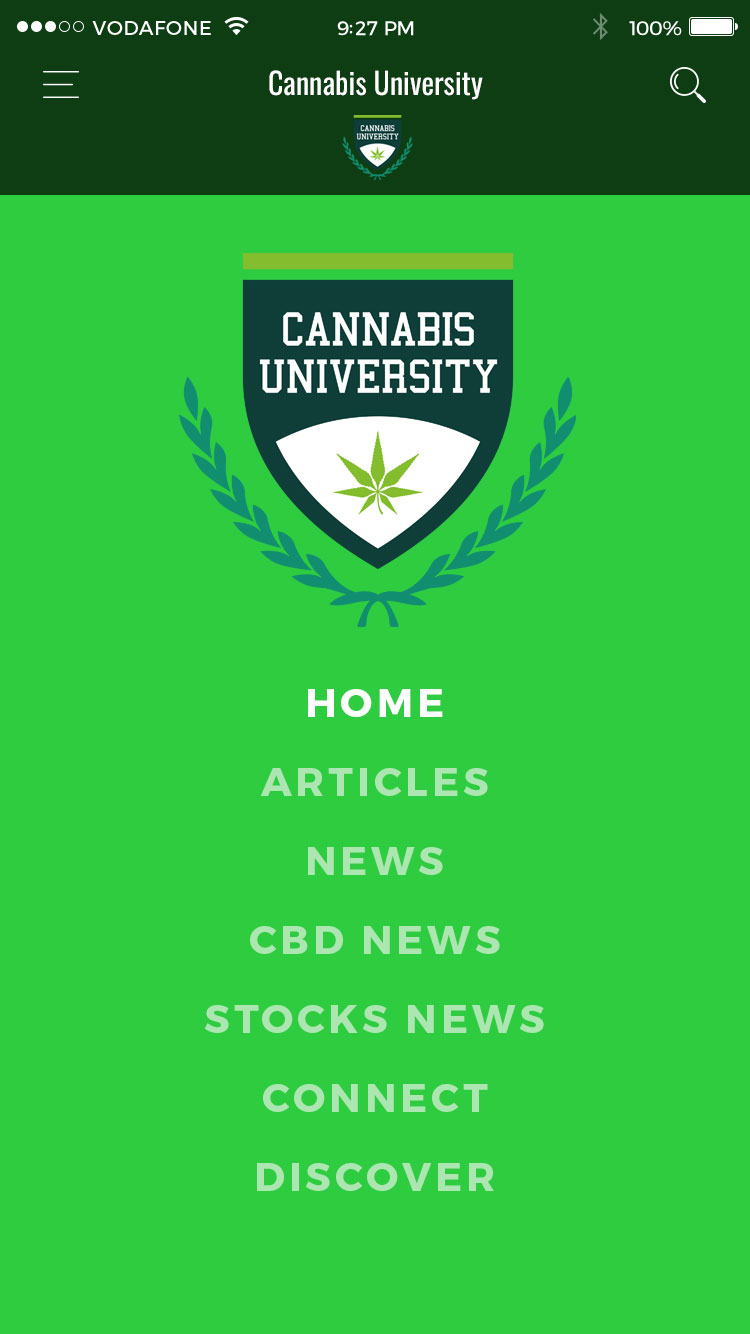 Cannabis University has the latest updates that are posted daily, selected from press materials provided by hundreds of sources from around the world. Links to sources and relevant journal citations (where available) are included at the end of each post.
Should you put your hard-earned money into marijuana stocks? We detail the investment opportunities, risks, and regulations in Cannabis University The latest breaking news on marijuana stocks with the best value, the fastest revenue growth, and the most momentum. This information can provide an idea of how the market is moving and keep you updated on your investments.