Project Description
Angels Property Services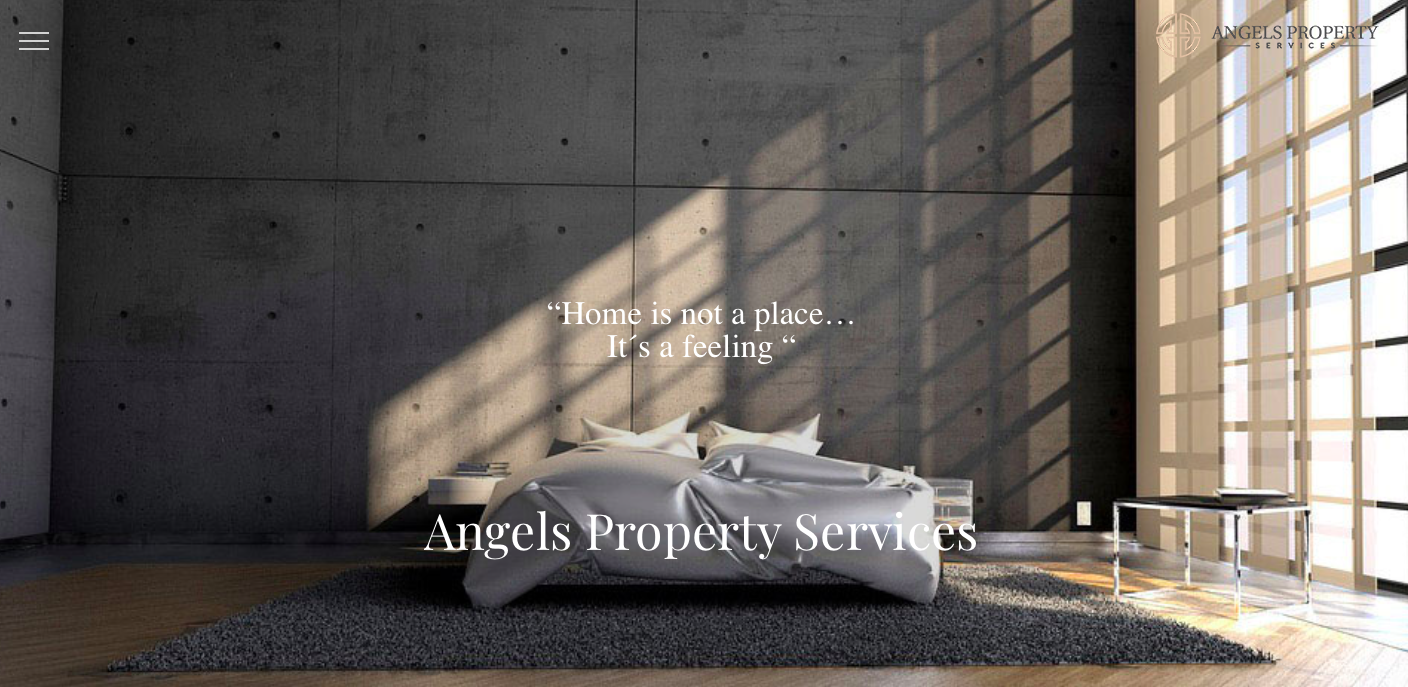 They offer real estate services such as long term rental, maintenance, refurbishment, gardening and much more…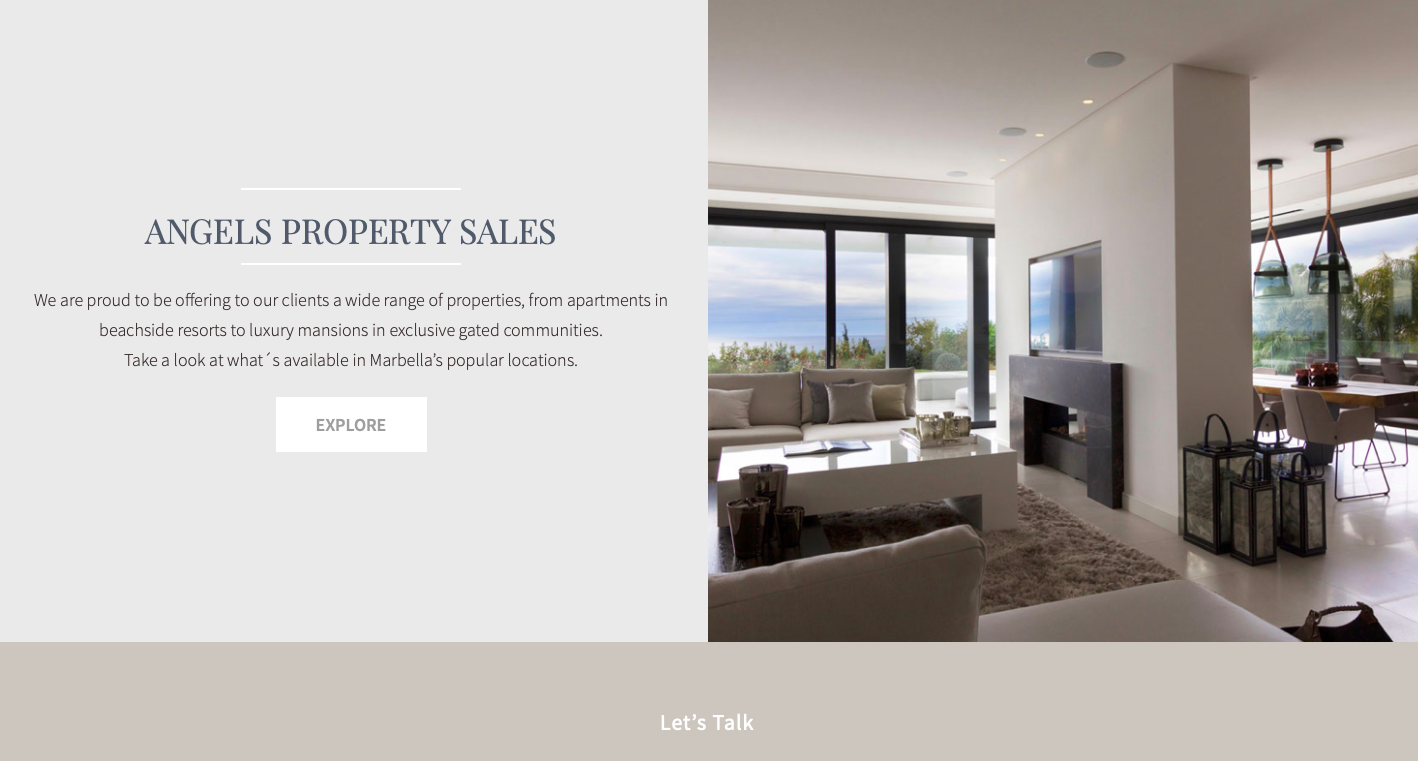 It is an extensive website consisting of six pages. Each page is detailed for the user eye, visually designed capture  each and every one of the services offered.
In order to connect with the client, it is also important to show the Angels team, who they are and what they are about not only to tell the user about their work experience, but also how they enjoy their free time.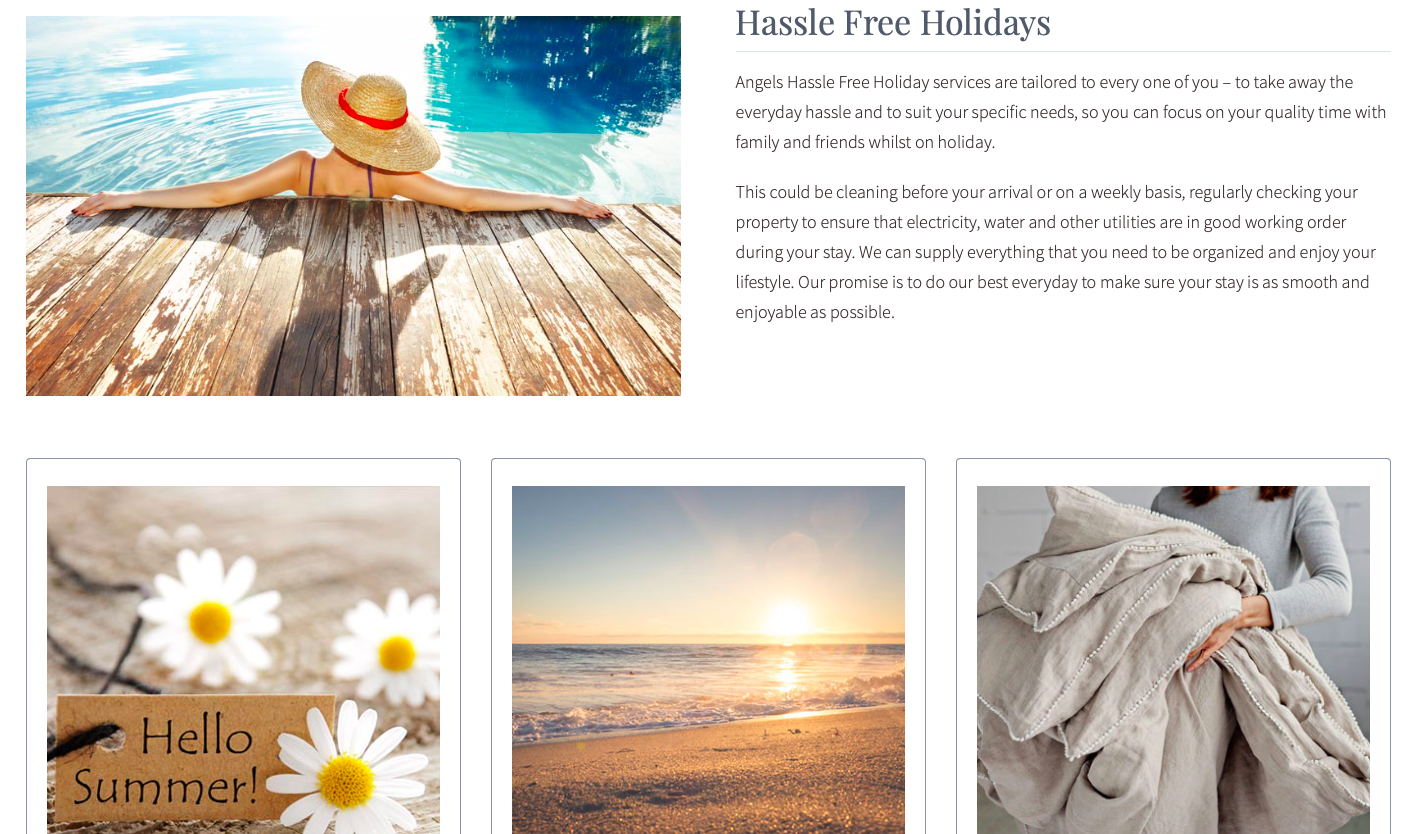 The website is built with WordPress with a unique design and customized to the type of services they offer: elegant and minimalist. The client can also contact the team for any questions or information they may have about the company or its services.
Contact us for more details about the wonderful world of websites!
+34 951 550 520